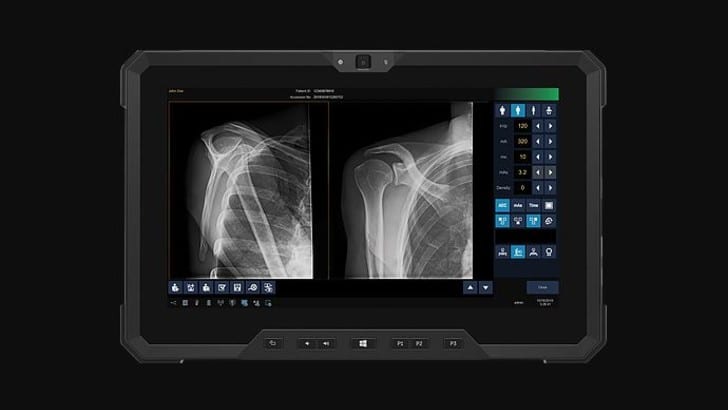 UMG/Del Medical, a manufacturer and distributor of medical imaging systems, has selected ComplianceQuest as its new EQMS solution. The company is designated an essential manufacturer during the COVID-19 crisis with its Chest Imaging solutions proving an important diagnostic tool for the healthcare industry.
Demand for its solutions has helped the company grow rapidly in recent months, and it has shipped its solutions to several countries around the world. That growth prompted a review of its existing quality management systems which were mainly manual. Now with $14.2 million in revenue and 150 employees across two locations, it needed a cloud-based solution that would mitigate any compliance risk as it grew.
The project
After a review of the market, Del Medical whittled the solutions down to a shortlist of three. MasterControl, Docusign with Adobe Forms and ComplianceQuest. It selected ComplianceQuest for three reasons
The implementation was the easiest and most cost-effective
ComplianceQuest, as a cloud-based solution is scalable, flexible and could meet the current and future needs of the business
The full QMS solution was priced attractively
Cost seems to have been a major factor in the decision. However, Del Medical appears to have looked at the total cost of ownership. As a small business, with limited resources, the ease of implementation no doubt also proved important. A spokesperson from Del Medical commented: "As a fast-growing company, we needed a solution that allows us to replace our manual QMS system rapidly to an automated system while working remotely. CQ showed us how to do this with their innovative CQ care solution that rapidly allows us to digitalize our document, learning and change management processes."
ComplianceQuest is also built on the Salesforce platform. This may have been another factor in the decision as Del Medical appears to already use Salesforce CRM.
Del Medical is initially deploying CQ Cares Quickstart Workforce Digitization as a pilot. It will roll out the document control and training to 100 staff initially. It is the first of several phases to roll out the full QMS. Once deployed, the solution will support ISO 13485 and MDSAP controls and reporting. It will also enable industry best practices and provide documentation support and tracking for both machines and parts.
Enterprise Times: What does this mean
Details of this project are scant. There is no indication that Del Medical is integrating ComplianceQuest with its ERP solution. Despite this, ComplianceQuest QMS provides the manufacturer with a solid quality management solution. That solution will enable it to meet its reporting and compliance requirements in a high growth company. It is a sensible move in an industry where compliance obligations are currently relaxed due to the pandemic. The liability has not gone away and, more importantly, the compliance oversight will return soon.
This is a point made by Prashant Rajendran, CEO, ComplianceQuest in a recent podcast. He commented: "The challenge that I'm hearing from the leadership to say is, the fact that the compliance rules are sort of relaxed. It simply means that we may not be subject to an inspection today. But the inspection does need to occur at a future date, which we know it will occur, then, do we have that relaxation applicable to the data gathering? The answer is no, and that creates confusion."
Other manufacturing firms, subject to compliance should take note. Despite remote working, it is possible to deploy a QMS solution and one that can meet the future compliance challenges.