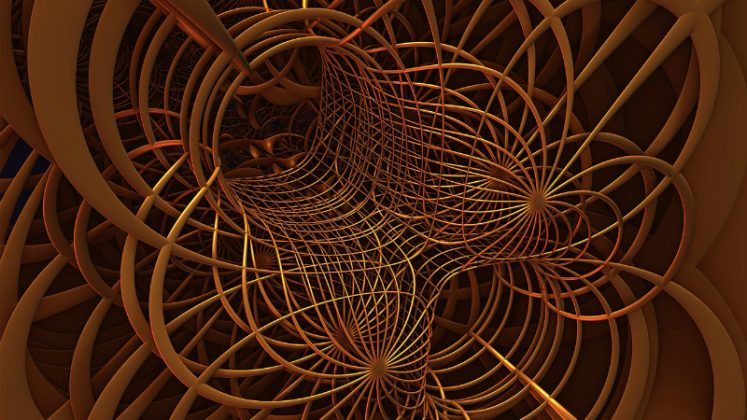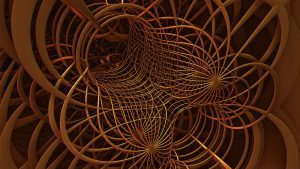 Monday.com has launched a new Apps Framework. It is a low code product that will enable customers to create any workflow on top of the Monday.com platform. It is the general availability of the promised enhancement to the Work OS platform it launched earlier this year.
The Apps Framework enables developers to build new internal tools, custom workflows, automation, integrations and create data visualisations. They can leverage the APIs to connect to other solutions within applications. This means that organisations can create hybrid applications that allow solutions to both update Monday.com and receive updates from Monday.com.
Roy Mann, co-founder and CEO of monday.com, commented: "Launching the Apps Framework makes any type of business application possible on monday.com and that is super exciting. Speaking as a developer, this is the dream! The framework eliminates any friction and heavy lifting from building an App and as a worker, knowing that any additional functionality or integration can be built on the monday.com platform is deeply empowering. We can't wait to see the different building blocks people will build and the different ways customers will use them."
Apps, a new business model for partners?
The product has been in beta for several months and comes to market with more than 120 pre-built applications. Partners and customers created more than 100 of these apps. Monday.com itself developed 20 apps during a recent two-day hackathon.
Monday.com also invited partners to participate in the virtual hackathon. Participants included KPMG, Synolia, Cloud Concept, and JT׳s Cloud. Nir Hinga, Head of Product at KPMG in Israel commented: "The ease in which our team is able to build unique Apps to suit our needs, and the needs of our customers, is remarkable. Building on top of the monday.com Framework has allowed KPMG to easily build custom workflows and integrations to serve our clients better. These new apps will allow our clients to automate their more repetitive tasks and give them the flexibility to spend more time on making an impact."
The magnificent seven
It announced the availability of seven apps with another thirteen to follow at a later date. The initial seven are:
Whiteboard: A shared collaboration space where you can brainstorm and create together.
Image Annotations: Add comments directly on any image or document and turn feedback into action. That means you can perform your entire review cycles, right inside monday.com.
Online Docs: View your shared docs, from your favourite platform, within monday.com! Collaborate, comment, and view docs easily.
Board Pivot: Aggregate all the data in any group or board to create summary reports in a snap.
Working Status: Easily visualise your team's availability so you can see who's WFH, OOO, or anything in between, and adjust work plans accordingly.
Word Cloud: Create visual word clouds out of any data to get a sense of trends at a glance.
Team Updates: Never miss a birthday, work anniversary, or team lunch again. Team updates keep you in the loop on all team-related news.
What is impressive about these apps is that they show the versatility of the new framework. Currently, apps created by organisations are usable within the organisation itself or by other accounts inviting the addition of the app to their developer section. It allows partners to monetise their apps. However, it is not as slick as marketplaces such as the Salesforce AppExchange or NetSuite's SuiteApp functionality.
Monday.com originally planned to launch the availability of apps on the marketplace, in Q3 2020. However, the latest press releases states that this will be later this year. It may, therefore, have delayed that option slightly. Once the marketplace is available to the apps created on the framework, Monday.com is also hoping to enable companies to monetise them through the marketplace.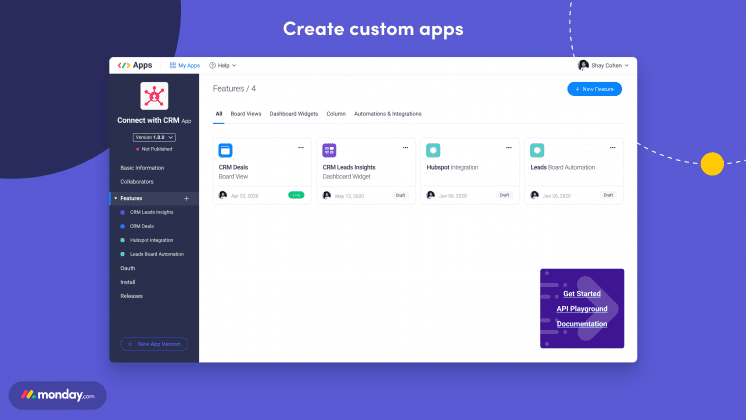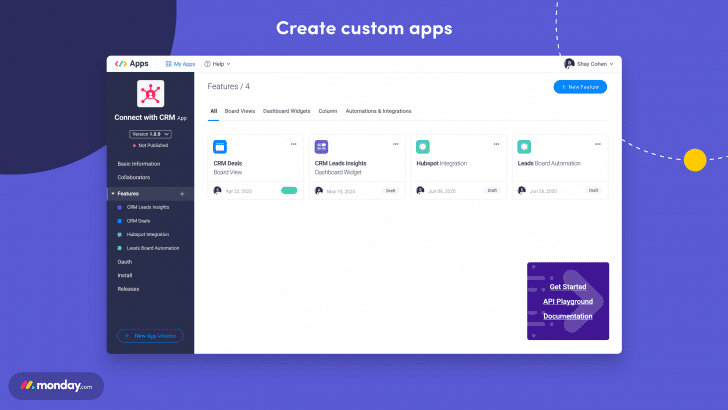 Can you develop #mydreamapp
In conjunction with the general availability of the Apps Framework, Monday.com also announced a new competition. Developers are challenged to share their #mydreamapp ideas and develop the app. Apps can be developed for an organisation, to share on the marketplace or to support an NGO Monday.com will donate $100 to partnering NGOs for the first 500 approved app ideas. It is also offering prizes for winning apps, these include a Tesla X, two zero gravity flights, PS5, a VR set, a 1-hour session with the monday.com co-founders and Monday.com merchandise.
Enterprise Times: What does this mean
Importantly, Monday.com has delivered its Apps Framework broadly in line with its expected release. Companies are already taking advantage of the Apps Framework to enhance their own solution and build commercially viable extensions to the platform. What will be interesting is how quickly companies can spot an opportunity to extend the solution and start to compete with Monday.com extensions in other software verticals. ISV's will also look to see how quickly they can build connectors to Monday.com to extend their solutions.
In rolling out the Apps Framework Monday.com differentiates itself from many of its competitors. The challenge will be maintaining the governance around apps. If vendors develop apps that do not work after a Monday.com upgrade, this could disillusion many. Proof of this will be after the next major update, and the impact of any changes is felt by the ISV's
What is next? Monday.com will continue to build out the Apps Framework, including adding new features. This will include enhancing the marketplace, noted above. It also intends to improve the documentation around the framework and hopes to build a vibrant developer community. Of course, the #mydreamapp competition is a good way to boost the number of apps developed. While many may fall short, there should be some interesting and worthwhile apps developed as part of this innovative initiative.