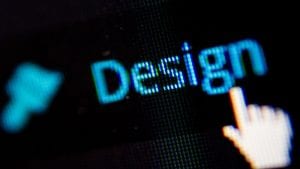 BigCommerce has released Page Builder, an intuitive, drag-and-drop visual design tool. The solution enables merchants to quickly build differentiated shopping experiences across their online storefront.
Page Builder simplifies a brand's ability to build new and edit existing pages with drag-and-drop blocks of content called widgets. This includes products, carousels, text blocks, branded images and video, promotional banners, buy buttons, blocks of custom HTML and more. Getting online quickly with minimal time and coding effort has been vital to brands launching eCommerce offerings during the lockdown. It has been a key reason why retailers have successfully set up online stores. Page Builder is now natively available to BigCommerce merchants across all plan types.
According to Jimmy Duvall, Chief Product Officer at BigCommerce, "Businesses have learned first-hand the value of agility. To quickly respond to rapidly changing market conditions or adapt to the resulting shifts in consumer shopping behaviour.
"Page Builder gives brands all the tools they need to build a world-class eCommerce storefront, faster. It also makes it much easier for merchants to take their business online for the first time."
Page Builder key benefits
BigCommerce merchants leveraging Page Builder can experience key benefits including the ability to.
Get up and running faster with drag-and-drop widgets. Design and launch eCommerce sites with an easy-to-use drag-and-drop solution for creating and managing page content. With Page Builder, advanced and non-technical users alike can design a professional, custom storefront without entering any code.
Personalise pages across online storefront. Brands can change the look and feel of stores — including the homepage, product and category pages. In addition to content and cart pages—without hiring developers.
Preview before publishing and make changes on the fly. Test new content and preview how pages will appear across different devices before publishing. Merchants can make changes in real-time by accessing Page Builder directly from any live page for seamless storefront management experience.
Elevate your brand with the Widgets API. Developers can extend what's possible with Page Builder. They can create custom applications to fuel sophisticated shopping experiences using BigCommerce's Widgets API. Unlock the ability to inject custom capabilities via HTML, JavaScript and CSS to give merchants complete control over their storefronts. All without using code.
Getting creative liberty
Experience-driven brands like Union of Elements, a Seattle-based organic hemp and CBD merchant, are now using Page Builder to craft immersive, customised commerce sites.
"Page Builder gave us the creative liberty to make decisions without having to bring on a web developer," said Hannah Sowers, founder of Union of Elements. "We chose a theme we generally liked, and with Page Builder, we weren't restricted to the theme layout. Our designers had the freedom to place elements where they best fit and build a personalised strategy," Sowers added.
Enterprise Times: What this means for business?
Page Builder is an intuitive, no-code visual editor. The tool's drag-and-drop design functionality across entire eCommerce storefront is easy to use. Enterprise Times got the opportunity to explore the tool last year. BigCommerce's launch of Page Builder furthers the company's vision for powering lightning-fast, cross-channel commerce experiences. The company wants experiences that ignite meaningful connections with shoppers around the world. It's been a busy time for BigCommerce. The company has just appointed Jim Herbert as vice president and general manager for EMEA. In April 2020, the company formed a partnership with Fedex to give small and medium businesses access to FedEx's solutions. Every week, the company appears to be announcing new site launches across the globe. So, it appears that all guns are blazing with BigCommerce.