Workday has issued its fourth quarter and full year results. Aneel Bhusri, co-founder and CEO Workday commented: "We ended the fiscal year with significant momentum, including a record quarter for our financial management applications, great progress with our analytics and planning applications, and an excellent initial quarter with Scout RFP. Our industry leading HCM solutions also continue to see strong adoption with 45 percent of the Fortune 500 and 60 percent of the Fortune 50 having selected Workday. We believe our relentless focus on creating great experiences for our employees and customers drives our success and leads so many of the world's leading organizations to trust their business with Workday."
Fourth Quarter revenues showed continued growth:
Total Revenue $973.2 (up 23.8% YoY)
Subscription revenues $839.7 million (up 24.7% YoY)
Operating loss $146.1 million 15.0% of revenue compared to 2019 15.3%
Full year 2020 figures were:
Full Year Fiscal 2020 Total Revenues of $3.63 Billion, (Up 28.5% YoY)
Subscription Revenue of $3.10 Billion, (Up 29.8% YoY)
Operating Cash Flows of $864.6 Million, (Up 42.5% YoY)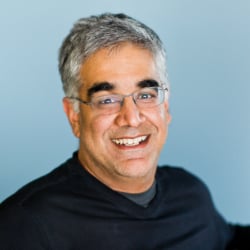 While this is strong growth, it is slightly slower growth from last years figures when the company was delivering 31.7% total revenue growth and 33.4% subscription revenue growth.
Workday also announced two promotions with Sayan Chakraborty becoming executive vice president, Technology, and Pete Schlampp executive vice president, Product Development. Together, they will lead Workday's Products and Technology organisations.
What happened this quarter
Workday continues to penetrate the large enterprise market and now has 45% of the Fortune 500 as customers. In Q4 alone it added another 11 from the Fortune 500. New wins included Spanish multinational bank BBVA, Southwest Airlines and Wells Fargo Bank. It also went live for HCM at Natwest Group, Banco Santander and Prudential Company of America.
Financial Management posted its strongest quarter ever with wins at KeyBanc, Beth Israel Lahey Health, Dun and Bradstreet, and West Virginia United Health System. Importantly, its addon solutions also did well, over 100 new Prism Analytics customers and over 350 planning customers. It is the latter that is the most significant. Adaptive Insights was bought to complement Finance and assist Workday with growing that sector. In the same way that Workday is now attacking the mid market for HCM, Adaptive may help it attack the mid market for Finance in time as well.
It also completed the acquisition of Scout RFP. Bhusri noted: "Our new workmates of Scout RFP had an excellent initial quarter as well, with strong momentum on sourcing opportunities, both standalone and as part of Workday fund management offerings." (Source Seekingalpha.com)
While some products continue to do well there was again little mention of its PSA or Student Management solutions. The latter is slightly surprising. Some of its early customers are going live such as Wellesley College. The reticence may be down to the delays at Ohio State University. Probably one of the most complex deployments OSU will go live on Finance and HCM this year but have deferred the Workday Student to 2023 at the earliest.
Looking forward
As Workday looks forward, it is confident in continued growth. "We enter the year with considerable momentum, and we see significant opportunity ahead to support both our near – and long-term growth ambitions." Robynne Sisco, co-president and chief financial officer, Workday said. "We are raising our fiscal 2021 subscription revenue outlook to a range of $3.755 billion to $3.770 billion. We expect first quarter subscription revenue to be $873.0 million to $875.0 million."
That growth is now being powered more by Financial Management rather than HCM though as Sisco noted: "As we look into fiscal '21, our current full year guidance assumes high teens HCM subscription revenue growth and low 40% growth in our Fins plus business." (Source Seekingalpha.com)
It appears as though the market is also becoming more competitive with Bhusri commenting: "The two major competitors we see on everything are SAP and Oracle for financials. The more cloud centric opportunities favor Workday. If there's a second one we see it's Oracle. The more cloud such people are looking at it, SAP tends to fall away." (Source Seekingalpha.com)
Certainly the SAP wins in the last quarter are not as impressive at Workday. However, underestimating SAP, especially as the integration Qualtrics starts to have an impact, might be shortsighted.
Workday is looking to increase its impetus in the mid-market as well. It has a different pricing structure and lower cost of services to deploy. Bhusri noted this as a huge opportunity while the market is congested the recent acquisition of Saba by Cornerstone and the merger of Ultimate and Kronos may provide a window of opportunity in the short term.
Geographical expansion slows
Geographically, it appears that Workday has fewer expansion ambitions. Chano Fernandes, co-president Workday noted that Mexico is probably a target in 2022, however the Covid 19 virus might have an impact on expansion. Workday recently cancelled its annual sales kick off because of the virus and it may in time have an impact on professional services delivery. Perhaps surprisingly Workday did not highlight that risk.
Enterprise Times: What does this mean
Another solid quarter from Workday. Its acquisitions seem to be performing well and more importantly drawing more customers towards its core solutions. There is a slowdown in HCM growth and it will be interesting to see whether Workday decide to make an acquisition to extend the breadth of that solution. Its vertical strategy is also emerging with a focus on healthcare, education and government. The go live at OSU could be a significant step for the education market.
There also appears to be growing competition from Oracle and the Ultimate/Kronos combination is one that is likely to compete in the mid market. Bhusri noted:  "As relates to Kronos and Ultimate time will tell. I have a lot of respect for Aron. I respect for the Ultimate team."
With shares taking a tumble across the world. it is difficult to gauge the impact of these results yet. Despite the slowdown in growth there is still a huge opportunity that Workday can and will leverage. The Scout acquisition will also enable them to open more doors that might previously have been closed. The next two quarters will give a stronger indication, though like other software companies the impact of the Covid 19 virus may still have a huge impact in several ways.