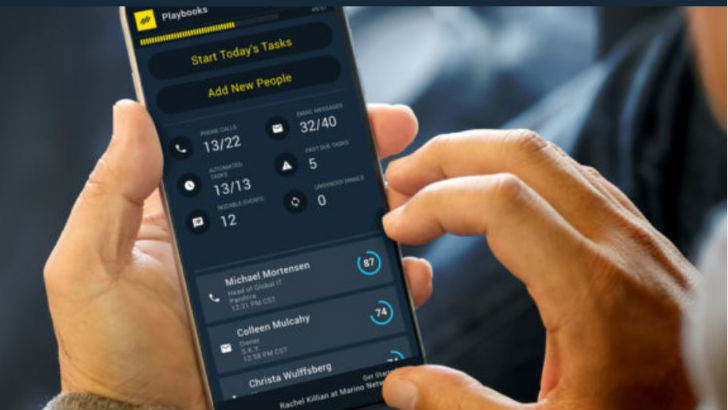 At the NEXT 2020 conference XANT announced a new mobile sales enablement solution, Playbooks Mobile. XANT (previously insidesales.com) believes that the solution is the first complete sales enablement solution available on mobile devices. It leverages and provide the full functionality of the Playbooks solution to sales executives.
Chris Harrington, CEO XANT commented: "The future of sales engagement is mobile, and our new Playbooks Mobile product provides the full power of the comprehensive XANT platform that sales reps need to successfully engage customers in the mobile form factor they use every day. Our customers continually express the need to access engagement solutions everywhere they go and having full access at their fingertips will make a tremendous difference to sales teams."
The solution is not a mobile application. Instead it uses a web browser, rendering screens for both iOS and Android devices automatically. It is fully optimised for mobile thus allows users to interact using touch. However, there will be a drawback in that when the sales executive has no mobile signal the solution is unlikely to work.
What this does mean is that the sales team can increase efficiency. They can change strategies between meetings and obtain the next best action based on their previous meeting. Playbooks increase the productivity and effectiveness of sales reps. It also provides visibility to business leaders of their sales teams processes and performance.
Lori Harmon, Vice President Worldwide Virtual Sales, NetApp said: "XANT helps accelerate our business by combining their AI-enabled modern sales engagement platform with our CRM data. Bringing that power to an optimized mobile experience has the potential to turbocharge our sales teams on the go. We already love the productivity and visibility improvements Playbooks gives us, and we're excited to provide our teams with this innovative mobile experience."
Enterprise Times: What does this mean
Delivering a mobile interface that provides the tools that sales teams need to drive better performance is a positive step. It will help XANT users to leverage their investment at any time from many new places. The downside is that it will rely on a connection. Mobile apps have the ability to support offline functionality. There is another difference. Responsive designs rarely take advantage of all the mobile design features of either Android and iOS have. It will be interesting to see, when reviewed, whether this frustrates users or whether the benefits of having a mobile enabled solution outweighs this.