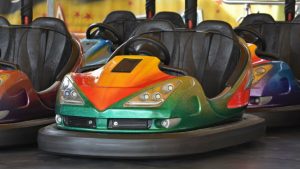 Workday announced another solid set of Q3 revenue figures. Revenues total $938.1 million, up 26.2% year over year. Subscription revenue climbed by 27.9% to $798.5. Both of the rises are slightly down from the previous quarter. The operating loss has also reduced from last year. In Q3 Workday made a loss of $110.3 million, compared to $182.8 million in 2018. Operating cash flow was also up year over year to $258 million, from $114.3 million a year ago.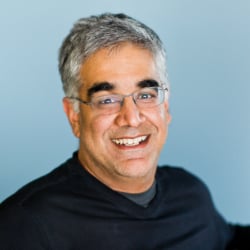 Aneel Bhusri, co-founder and CEO, Workday: "Companies of all sizes and industries continue to select Workday, and we're thrilled that as of the end of Q3, we have more than 3,000 customers and 42 million users. As our community grows, so do our applications.
"We recently announced plans to deepen our offering for the office of finance with the intended acquisition of Scout RFP. We also unveiled several ways our customers can leverage leading machine learning capabilities that are powering our applications – helping them to make more informed decisions as they navigate this changing world of work."
Workday has had another successful quarter of new wins, both in HCM and for its financial management product. In the last quarter it added six more Fortune 500 customers and 11 in the Global 2000. New wins included Anheuser-Busch InBev, Magna International, Royal Bank of Canada, and Sutter Health. Sutter Health is intriguing as it appears that they are moving away from Oracle Cloud HCM to the Workday platform. In 2014, Sutter Health was implementing Taleo Whether it will continue to use that solution seems unlikely. Sutter Health was looking to hire a CIO in October to help lead projects "upgrading Infor ERP (SCM and FIN) and implementing Workday HCM system."
Looking forward to final quarter
There seems little sign of Workday slowing its growth trajectory. However, it is also not accelerating that growth much. Robynne Sisco, FOS, Workday was bullish about the final quarter saying: "We have a really big Q4 ahead of us to close, and that Q4 business will have an impact on next year, so it's still very early days. " (Source Seekingalpha.com)
Sisco also raised the  fiscal 2020 subscription revenue outlook from $3.085 billion to $3.087 billion. Fourth quarter subscription revenues are targeted at $828 million to $830 million.
Workday's other product that got mentioned on the analyst call included Adaptive Insights which added 200 customers in the third quarter. This included 50 new platform or up sell deals. The remainder, one assumes, were for companies not using Workday Financials or HCM. While Sisco noted that "we're still seeing healthy growth on Prism," she also acknowledged that the growth is comparatively insignificant.
What about Workday Student
One area rarely mentioned is Workday Student. At Workday Rising, Bhusri revealed to Enterprise Times that they are waiting for the first twenty customers to go live. Once that has happened they would look to capitalize on their customer advocacy. Is that about to happen though?
The Wellesley News recently reported that Wellesley College is now using Workday Student Management for registrations. While the system has not been without glitches these have broadly been ironed out. Importantly, a survey revealed that 85% preferred working with the Workday solution rather than the legacy Banner system. With the latest round of registrations due to complete in a couple of weeks, the satisfaction levels should climb higher.
Spring 2020 is the first semester where students will only use Workday Student. Expect further announcements about this in the new year from Workday and other education establishments. If Workday is able to start pushing its Student Management solution in the US harder, then things may be about to get tougher for Ellucian, Campus Management, Unit4 and Oracle. Workday is no stranger to bumping against Oracle and this will be another sector that it does so in.
Enterprise Times: What does this mean
These are solid growth figures from Workday. Importantly they show no sign of slowing. Workday opened several offices in 2019 and is likely to add more in 2020. Those opened this year should start to win deals in 2020. Financial Management growth is now steady if a little slower than Bhusri would like. However, the addition of Adaptive Insights and now the procurement solution, with the addition of Scout, will help accelerate those wins as well.
If it is also able to increase sales of Student Management in 2020, Workday will have another significant growth engine. Not only is Workday delivering on most fronts it also has plans laid out for the next few years to continue that growth. As it looks to slowly open up its platform as well this should further help.
What's next? It seems likely that Workday will look to add another acquisition at some point during the year. The question is whether this will be a horizontal or vertical play.