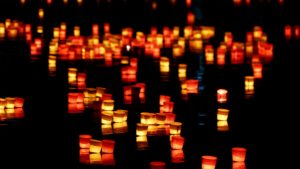 Microsoft has announced the details of wave 1 2020 release for Dynamics 365 in a blog by James Philips, president, Microsoft Business Applications. Philips commented: "Joining more than 400 new and updated features in the 2020 wave 1 release, these new capabilities expand a fast-growing set of applications powered by AI-driven insights, and further propel our vision to empower every organization to unify data across the business and use it to power personalized customer experiences and processes."
The release will become generally available on April 1st with regional deployments on April 3rd. Most of the Dynamics 365 applications see enhancements including:
Commerce
Customer Data Platform
Finance and Operations
Forms Pro
Human Resources
Marketing
Power Platform
Sales
Service
Microsoft has also added four new industry accelerators: Nonprofit, Financial Services, Health and Automotive. Microsoft caveated the release in saying that not all features are yet available for these products. However, they will be completed at some point and more accelerators are expected.
New embedded AI
In line with competitors Microsoft is embedding AI into its solutions. For Dynamics 365 Sales and Dynamics 365 Sales Insights this includes the ability to forecast pipeline and improve forecasting. The same forecasting capabilities are extended into the Office of Finance with better cash forecasting enabling an improvement to cash management.
The most notable addition is the new Microsoft Dynamics 365 Project Operations. Available from October 1st 2020 this brings together Microsoft Project and Microsoft Dynamics. It will deliver project based organisations with full visibility of their business cycle from quote to cash, enhanced with AI.
Other highlights
For Dynamics customers it is well worth reading about what is due out in the latest release so that they can take advantage of some of the new features. These include:
Dynamics 365 Marketing: The ability to personalize email marketing campaigns. The ability to create surveys using Microsoft Forms.
Dynamics 365 Sales Insights: Dynamics Sales assistant driven by AI is enhanced to bring more insights and automation for users. This includes guided selling.
Dynamics 365 Product Visualize: First available in preview in April 2019 this IoS based mobile application now improves the product demonstration capabilities including improvements to spatial notes.
Dynamics 365 Customer Service: Support for more channels added and improved integration to Azure IoT. Embedded AI insights through the application with Dynamics 365 Customer Service Insights.
Dynamics 365 Field Service: Enhancements to time entries and inspections and the automation of incident creation by AI for IoT driven incidents.
Dynamics 365 Remote Assist: Improves the video recording and file sharing capabilities built into the app and improvement to spatial markup.
Dynamics 365 Supply Chain Management: Planning optimisation will be generally available with this release. Enhancements to Warehouse Management, Manufacturing and Sales and Procurement are added.
Dynamics 365 Human Resources: Includes improvements to Benefits, Leave and absence management.
Dynamics 365 Fraud Protection: Initial focused on payment fraud this release enables users to extend and tailor the ontology and rules. It integrates to Dynamics 365 Comerce and has added support for six new languages beyond French and English.
Dynamics 365 Connected Store: This application draws together multiple data feeds from different channels and inputs. The latest features are available in preview mode from April 2020, GA is not yet announced. They include Checkout queue management and foot traffic.
Enterprise Times: What does this mean
This is a significant update by Microsoft, while there is some details around some of the updates there is much left unsaid. One of the most interesting announcements is around Microsoft Dynamics 365 Project Operations. This brings together some of the functionality found within Microsoft Dynamics PSA and Microsoft Dynamics, it will be interesting to see where they differ.