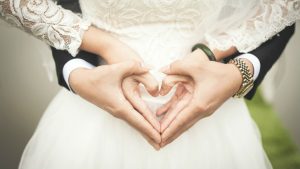 Kronos Inc and The Ultimate Software Group Inc are to merge into a single company worth $22 billion including debt. It brings together two companies of equal size that will become one of the largest in the industry. This is a merger that some observers considered when Ultimate was acquired. Brian Sommer, Diginomica noted that there were some challenges to the idea. In February 2019 he noted: "I seriously doubt this deal was done as part of a larger rollup strategy. Kronos has products that complement and compete with Ultimate. … I like both ULTI's HCM and Kronos' products, it's just that a rollup seems doubtful. Also, the Kronos/SAP relationship would also need to be sorted out before a more substantial linkup between Kronos and Ultimate could occur."
Hellman & Friedman LLC (H&F) owns the majority of shares in both companies. H&F will remain the majority shareholder on the closing of the merger. Other investors will include Blackstone, GIC, Canada Pension Plan Investment Board (CPP Investments), and JMI Equity.
What is happening?
The combined company will have revenues of $3 billion and more than 12,000 employees worldwide. The release states that it plans to add a further 3,000 over the next three years. That number may have already been included in the growth numbers for Kronos and Ultimate. So will that bring employees up to 15,000? There are likely to be job losses/leavers during the merger process. M&A are notoriously difficult to navigate, cultures clash and a degree of re-organisation is always likely to happen. One question is, what will the new Kronos/Ultimate look like?
Kronos is named first in the release but will the two companies retain their separate brands or will it decide to rebrand to help bring the two companies together? One decision has been made and that is Aron Ain, Kronos CEO will lead the combined company. The leadership team will consist of members from leaders of both Ultimate and Kronos. The company will have joint head offices, at least initially, in Lowell, Mass. and Weston, Fla.
The merger begins
Ain will need to bring together the two companies which both place people at the heart of the organisation. Both are multi-year winners of the prestigious Glassdoor Employees' Choice Best Places to Work and Fortune 100 Best Companies to Work For. While the press release states that the cultures are compatible only time will really tell. However, as both companies are expert in HR they should have a good understand of culture change.
Aron Ain, chief executive officer, Kronos commented: "I have never been more excited in my 40 years at Kronos! Combining our passionate and extremely talented Kronos and Ultimate teams will create a company that is truly People Inspired. Together, we will expand the value we deliver to customers and create the industry's most comprehensive human capital management and workforce management solution for organisations around the world. With a combined 70 years in business, we are poised for tremendous success. For our employees, customers, and partners there is an even better future ahead. Our top priority as we complete this merger is to ensure a smooth transition for our people and continue to exceed our customers' expectations."
Where is the conflict
It is in the products that the greatest conflicts are likely to occur. UltiPro HCM does compete with Workforce Ready from Kronos. There are however synergies between the two product suites and opportunities to cross sell and up sell. However, there is also overlap and conflicts. Will they continue will all products? What will be the strategy?
Adam Rogers, chief executive officer, Ultimate said: "The combination of Ultimate and Kronos paves the way to deliver the next generation of employee-facing solutions that will set the standard for the workforce of the future. This merger will enable our more than 12,000 inspired people around the world to deliver innovation in human capital management, faster than ever before. Both companies remain fully committed to their core strengths as well as to the combined benefits that the new company will bring to employees and customers."
Will that next generation be a single solution?
Enterprise Times: What does this mean
This merger is going to happen. H&F clearly sees value in combining the two companies. Ain will have to work fast to ensure that he retains the best leadership throughout the organisation. He will also need a clear strategy. Competitors will have a window of opportunity to exploit the confusion that is likely to arise (or they will aim to create) during the merger process. That process has probably started already with a further announcement due at the end of March when the all stock deal closes.
David Tunnell, partner, Hellman & Friedman, lead director, Kronos, and chairman, Ultimate commented: "The merger of Kronos and Ultimate brings together two exceptional, industry-leading companies that are dedicated to delivering great technology services and – just as importantly – creating outstanding employee cultures of their own. After many years of a growth-oriented partnership with Kronos, and a more recent, successful relationship with Ultimate, we have strong conviction in the deep compatibility of these two companies and the unlimited growth potential of this sector. We know that by creating an inspiring place to work and putting people first, this combined company will thrive for years to come."
These kinds of mergers between VC funded companies, especially of such a size, are rare. In 2017 Clealake Capital Group brought together LANDESK and HEAT Software under the brand of Ivanti. Will other VCs take note and reconsider that they can combine companies to improve their strength in the market?
For a considered and in depth analysis of the acquisition Sommer has analysed this announcement in Diginomica.