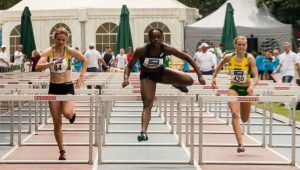 Salesforce issued its third quarter results with stronger growth across the globe. Third quarter revenues rose by 33% year over year to $4.5 billion. Subscription and support revenues rose by 34% to $4.24 billion. Professional services and other revenues rose 22% year over year to $274 million. Marc Benioff, Chairman and Co-CEO commented: "I'm thrilled to share that our Q3 results were outstanding… What's more significant and extremely exciting to me is that we are also intended to double the company by fiscal year 2024, with a revenue target of $34 billion to $35 billion, making us the fastest enterprise software company to reach that milestone."
For the fourth quarter it issued revenue guidance of $4.743 Billion to $4.753 Billion, despite being up 32% Year-Over-Year this was below expectations of several analysts.
A strong performance, where are the clouds?
The results came off a hugely successful Dreamforce. While there was no single major announcement this year the evolution of Customer 360 to the single source of truth provided a significant step in the evolution of the platform. This demonstrated how Salesforce is and will leverage Mulesoft. It also indicates how Tableau will be integrated in, probably next year.
While the messaging was typically bullish from Salesforce the analysts seemed disappointed with the forecasts for the fourth quarter. As a result the share price dropped 3.18% to US$156.43 on Wednesday. Is this a stumble? It is likely to be short lived. In an article on Marketwatch Wallace Witkowski noted that the share price is up 9% on the previous earnings figures. More importantly of the 36 analysts that cover Salesforce, 34 have overweight or buy ratings with an average target price of $190.12. If it achieves that price it would be a record high. The adjustment therefore seems temporary.
BNN Bloomberg quoted several analysts echoing those opinions with Raimo Lesnchow, Barclays noting: "The results 'will be welcome by the bulls, and is evidence of both the underlying momentum and healthy cross-sell with acquired products.' However, the fourth-quarter outlook for current remaining performance obligations 'will create some anxiety.' That outlook may reflect conservatism, but it is 'uncharted territory for the company in guiding cRPO first time for the seasonally biggest quarter.'
"Despite the 'noise' from the outlook, Salesforce should continue to deliver upside and it still has a strong long-term opportunity."
There are certainly few signs yet that any competition is seriously threatening the Salesforce dominance in the CRM market. Growth is strong across the world. Benioff notes that revenues grew 33% in the Americas, 28% in APAC and 42% in EMEA. It s products are improving and adding customers and Einstein seems to have come of age. On stage at Dreamforce Louis Vuitton and State Farm delivered demonstrations of how the Einstein AI platform is leveraged.
Enterprise Times: What does this mean
Salesforce has seemed too good to be true for some time. It constantly hits its revenue targets. It has not seemingly slowed its growth despite the efforts of SAP especially to dent it. The big question is who is hurting from the Salesforce growth, at the moment it seems it is adding efficiency into organisations rather than replacing and hurting the revenues of the other big players. At some point that will change. Either Salesforce will find its momentum slowed by SAP or another as companies or one of the other large vendors will find that legacy maintenance revenues start to slide much faster than their growth.
What Salesforce has seemingly managed to achieve is the successful first stage of Tableau and the first two stages of the Mulesoft acquisitions. It is appearing to cross sell into Tableau customers and vice versa. For Mulesoft it is now integrating the product to its own platform and delivering an enhanced solution with the single source of truth. If next year it can deliver a Single View of Everything with the combination of a newly open ecosystem courtesy of Mulesoft and the Cloud Information Model, delivered with the analytics and visualisation of Tableau, will growth surge even faster?
Not everything that Salesforce touches works out but its big acquisitions seem to have done. This is less of a stumble and more of a brief crouch to jump over the next hurdle of growth.