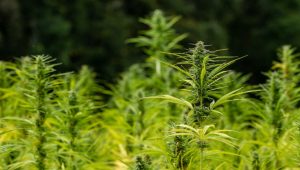 Priority Software has reaffirmed its presence in the Cannabusiness market. GL Brands Inc is the latest company to implement its software. GL Brands recently rebranded itself from Freedom Leaf Inc after closing a $5 million financing round led by an affiliate of Merida Capital.
The funding will help the company fulfil a pipeline of new orders from Mexico and the US. This growth was helped by the recent acquisition of Green Lotus. The Priority website infers that Green Lotus was already a customer of Priority Software. It may have been through this acquisition that the ERP vendor came to its attention. There is no mention that it undertook a selection process.
GL Brands will use Priority Cannabis ERP to manage the entire seed to sale process. It will help to manage processes such as cultivation, extraction, packaging, batch tracking and lot manufacturing, to packaged products ready for distribution and sales. GL Brands offers a variety of products including topicals, tinctures, vapables, soft gels and sparkling beverages. The Priority software also includes a mobile app that allows managers to see the state of crops and products through the manufacturing stages.
It isn't clear how comprehensively Priority is integrated throughout the entire process. For example, GL Brands acquires its hemp from Colorado farms but at what point is the software utilized on that crops life?
Compliance is key
The solution now supports the seed to sale reporting required. Although neither the press release nor the website says that its software is METRC certified. Nor is there mention of the specific FDA requirements. Priority appears to be relying on its native functionality to provide the reporting. This includes detailed bill of materials integrated with planning, requisitions, delivery scheduling, warehouse management, shipments, contracts, and billing. Priority does have comprehensive tracking processes, as it is already used in several regulated industries.
Alex Frias, Co-Founder & Vice President of Finance at GL Brands. "Because of the strict regulatory environment we operate in, it's critical that we invest in dependable technology that enables us to monitor every point of our value chain and demonstrates to our customers, distribution partners and regulators that we are developing safe, high-quality products. Priority Cannabis ERP enables our supply chain to have an unparalleled view across our entire operations, ensuring that we are maintaining compliance and optimizing workflows at every stage of our value chain. This means going to market with quality products, and significant savings in time, materials and resources. Priority ERP's technology is built to allow flexible capabilities and we've customized it to meet our specific needs as we scale our business."
Enterprise Times: What does this mean
This is not the first cannabusiness to use Priority ERP. It has also implemented its solution at Panaxia, PharmoCann, ILANBIO, Agripharma and Elevated Softgels. Priority Software now has cannabusiness customers in both Israel and the United States. It should be able to leverage the solution it has developed in Israel to win further business in the US. It will have stiff competition though.
At the lower end of the market companies like ProcessPro has evolved its process manufacturing solution. It is also having success selling into this market. For fast growing and mid-large sized organisations, Rootstock provides another option. It has a comprehensive integrated compliance solution in partnership with ComplianceQuest.
Eran Rozenfeld, Managing Director, Priority Software U.S. commented: "As pioneers in the hemp products space, we're proud to provide GL Brands with the tools they need to deliver quality products in a fast-growing global market. At Priority, we believe that ERP systems should and can be easier to use, easier to implement, and easier to maintain and enhance. This is key for any cannabis grower or producer who wants to increase productivity, and ensure safe and reliable products. The team at GL Brands has proven that this can be done – and done well."
There may well be a case study to follow up on this release. If it goes into detail about what the company actually achieved and how well integrated the software is into the business, it could be an interesting read. Expect more ERP companies to develop specialist modules for this market. It is a fast growing market with huge potential, both for the companies involved and their suppliers.