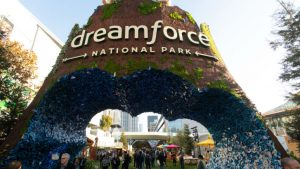 At Dreamforce 19 Enterprise Times caught up with Jon Miller, Co-Founder and CEO of Engagio. Engagio has a suite of products that focus on enabling B2B marketing and sales teams. It offers several products on its Accounts Based Marketing (ABM) platform.
The company is enjoying substantial success. It continues to see an annual revenue increase of 50%. It now has 240 customers supported by 75 employees. Most of whom according to Miller are based at the head office in San Mateo. That growth was recently recognised as Engagio was named seventh fastest growing private company in Silicon Valley.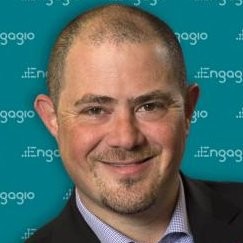 Engagio already has an impressive client list.  Miller explained that they have customers across several verticals including SaaS, Industrial Manufacturing, Technology, complex life sciences and telecoms. Within the telecommunications sub verticals, Miller believes that they have many of the main players including Vonage, Dialpad and fuze. Within its SaaS and technology sectors it has customers such as Symantec, Coupa, Anaplan and also MuleSoft.
With Salesforce now owning MuleSoft Miller acknowledged that: "Pardot is doing good stuff". However, he feels confident the company is progressing its own functionality to compete against Marketo and Pardot (part of Salesforce Marketing Cloud). The company targets mid market to the lower end of enterprise companies.
Miller explained the differential as "A lot of what we do is letting marketing and sales work together. Facilitating coordinated actions, sometimes with Sales Development Reps."
Growing functionality
Last month Engagio launched Orchestrate. The solution brings together customer journeys between marketing and Sales across multiple channels. On launch the solution maps plays in advertising, sales engagement, marketing automation, direct mail, and CRM. Miller told Enterprise Times that over the next year it will also add email and forms to the mix. Miller said: "By Dreamforce 2020 we will have added emails and forms". This will help some customers drop other solutions they use to fulfil this requirement and save costs.
Where Orchestrate becomes powerful is in identifying what may previously have been "lost" prospects. Miller gave an example where an individual in a target organisation may have engaged with two marketing initiatives but never engaged further.
Orchestrate can create a journey that maps this "if" circumstances that ensures better engagement in target organisations. These prospects are further segmented and prioritised. Thus the top three people will have an action task added add to Salesforce CRM. The next five might be added to another marketing journey and the bottom twenty flagged to nurture.
It means that teams are not be overwhelmed with actions that cannot be completed in a timely fashion. Engagio automates the processes that marketing teams rarely have the time to complete. The means prospects are not completely forgotten.
In recent months the company has extended its functionality through a mix of partnerships and improvements to its products. In April it added some Sales activation tools including account-based alerting to ensure target accounts are never forgotten. It also added integrations to The SiriusDecisions Demand Unit Waterfall and Bombora.
State of the MarTech Market
When Enterprise Times caught up with Miller at Dreamforce 18 he predicted that there would be consolidation in the MarTech market. With currently more than 5000 companies in the space it doesn't appear to have happened yet. Miller noted that he was at least partially wrong commented: "I would have expected more sooner."
In the last year Engagio has made a smaller contribution to that consolidation. It acquired Layer.com, a customer conversation platform. Its website was finally closed last month and the domain name, layer.com is now up for sale for $250,000. One suspects that Miller is looking to recoup the acquisition costs from the domain name.
Enterprise Times: What does this mean
Engagio continues to grow in what is a hot space in MarTech. That it has landed so many well known brands is not surprising. Miller acknowledged that applications such as Marketo, a company he co-founded, are more complex. Yet he believes that few organisations fully leverage that complexity.
What Engagio delivers is an ABM solution focused on healing the disconnect between Marketing and Sales and potentially beyond.