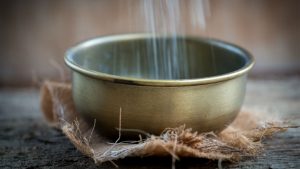 Ramco has announced growth of 6% in its first quarter for 2019/2020. Revenue for the quarter was USD 20.47m, and net profit after tax was USD 0.41 million. That was a significant drop in profits from USD 1.02m in the first quarter in the previous year. That reduction was mainly due to tax expenses.
Ramco aimed to put a positive spin on the results. It highlights some of the key numbers for the quarter:
Quarterly order bookings stood at USD 21.53m
5 'Million-Dollar-Plus' deals signed
Revenues outside India were 68%
It won recognition at the GPA Awards for its implementation at Standard Chartered Bank, winning the Global Payroll Transformation Project of the Year Award. Other announcements in the quarter included its first major logistics win in Europe at Forwardis. It won an aviation ERP deal with Air Calédonie. It also completed the first phase of an HR and payroll project at the Americana Group, announced just after the end of the quarter. In the press release Ramco also mentioned two further deals, previously unannounced. The first was that a major in-flight entertainment group with more than 70 line stations in 28 countries has gone live. It also won a maintenance software deal from a leading adversary training services provider to air forces across Canada, Germany and Australia.
Putting a brave face on slow growth
The 6% growth rate is half that of the previous quarter and nearly half of the growth from Q1 last year (11%). Revenues outside of India also seems to have faltered slightly with 77% of revenues coming from outside India in Q1 2018/19.
P.R. Venketrama Raja, Chairman, Ramco Systems, commented:  "Enterprise Applications are like the foundation of a building. Having a strong foundation is key to building layers of innovation and transformation on top. To achieve the desired results, one must focus on all three aspects – standardization, optimization and innovation. At Ramco, we are building a platform-centric approach to digital transformation to enable clients reap the complete benefit of their investments. I am glad, this approach is helping us stay ahead of competition who address the market with bolt-on or point solutions.
"Having won client trust in U.S., Asia, Australia and Middle East, Logistics ERP expanded into Europe with Forwardis win. Overall, we continue to see good traction for our suite of enterprise applications, multi-country payroll and Aviation Suite."
Forwardis is a deal that has huge potential if it goes well. However, Ramco still needs to implement its solution and turn Forwardis from a customer win to a customer advocate. If it can do that, then it may see further wins in Europe.
Enterprise Times : What does this mean
Is Ramco faltering? It did start its current quarter with several announcements. These included a significant deal at Averda and Herfy. Shares remained largely unaffected by these results closing at INR 190.60 on Friday 9th August, down from its close of INR 196.50 on Wednesday 7th August. However, the overall trend is concerning with its share price down over the last year from  INR 381.60.
The drop in profits and the slower growth at Ramco is concerning. Virender Aggarwal, CEO at Ramco Systems will need to turn things around quickly. It is notable that while it talks about forward looking bookings, even these are down from the previous year where it announcement USD 25.61 million in order bookings. With profits, growth and bookings down Ramco needs to do something different if it is to turn the situation around. The question is what? Does it need further investment to re-accelerate growth? Aggarwal is no doubt having to answer some tough questions to stop the share price slide, but there seems to be no change in approach. The hoped for growth in Europe may yet come, and going public with the Forwardis deal is a brave move that might help, assuming the project goes smoothly.
What is concerning is that with growth at only 6% this is below the estimated growth rate of the Cloud ERP market of 8.1% according to Advance Market Analytics. While the company is still profitable, it is barely so. Without the funds to invest in sales and marketing one wonders how Aggarwal can turn things around.