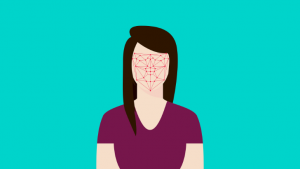 Averda, the multinational waste management company has adopted Ramco Time and Attendance, part of its HCM suite across countries in Africa and the Middle East. It will deploy the solution to more than 15,000 employees in Congo, Gabon, Morocco, South Africa, the Kingdom of Saudi Arabia, Oman, Qatar, and the UAE. The implementation will include the Ramco modules for scheduling, absence and leave management, compliance and self-service.
The Ramco solution was selected partly because of the additional functionality the company has invested in for its products. For time and attendance these include several technological solutions dedicated to security and compliance, especially safety. RamcoGeek!, the Ramco facial recognition solution includes features such as Age Detection, Liveness Detection, and Breath Analysers. The last estimates the blood alcohol level that an employee has. This means before starting work on a piece of equipment, for example a driver, the company can ensure the individual is below safety limits. Ramco has also developed facial recognition technology so that employees no longer need to clock in, instead the system will recognise and individual as they arrive at work.
Differentiation through technology
Though not specifically called out in this release, Averda is leveraging investment in technology to help it win business. It recently won four seven year contracts in Casablanca Morocco for waste collection. A factor in winning that deal was its investment in technology and staff. Averda CEO Malek Sukkar commented: "After five years of service in Casablanca, we are delighted to renew our commitment to communities across the city with fresh ideas and a very exciting range of brand new services and solutions. I'm also pleased to announce a major investment in staff and equipment."
The implementation of the Ramco solution will help introduce more efficiencies in the HCM processes. This will enable it to grow without increasing the burden on HR administration. Additionally, it will do so while also improving security and safety of staff, and the wider general public.
Mazen Chebaklo, Averda's Chief Growth and Operations Officer, commented: "The development of an integrated Time & Attendance solution by Ramco means we can continue to scale our business steadily and in line with what has been a fast and exponential growth rate over recent years. We now have a single system that enables us to manage all employee requirements, from attendance monitoring to on-time salary payments, which is good for the company and great for employees."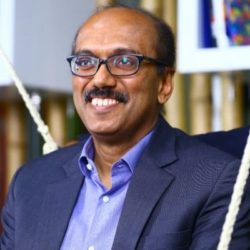 Virender Aggarwal, CEO of Ramco Systems commented: "The technologies will allow Averda to capture employee information, introduce biometric devices, Near Face Communication based phones, and facial recognition to achieve greater transparency and unbeatable access security."
Enterprise Times: What does this mean
Ramco is not just investigating facial recognition technology, it is deploying it in a wide set of use cases. RamcoGeek!, powered by Microsoft Face API is one example of this. Ramco has developed several bots to enhance the HR administration. It is working on developing bots to enhance onboarding, performance management and applicant tracking.
Aggarwal added: "Organisations today are rethinking the employee experience. By enabling a truly seamless integration with existing systems and by automating time management processes, we are saving staff hours hitherto wasted on workforce management operations."
This is another win for Ramco for a multinational company. This time it is one that has a presence across Africa and the Middle East rather than just Africa. Whether Ramco can extend Averda's use of its applications beyond T&A is a question. Averda has historically been an Oracle house, using both its financials and HCM software. Ramco software integrates to other ERP solutions, including Oracle and it will no doubt do so in this case.