Oracle has continued the expansion of its Generation 2 Cloud data centres with the launch of a new region in Mumbai, India. This is the fourth it has completed this year. Oracle has already opened regions in Toronto, Tokyo and Seoul. It also plans to open three more before the end of the year, these will be located in Sao Paulo (Brazil), Sydney (Australia) and Zurich (Switzerland).
The announcement will see Oracle Cloud services available across all major geographies in which Oracle operates, with the addition of South America and Australia the most notable additions. The new Generation 2 regions will make Oracles latest technology stack of solutions available to customers. Importantly, this includes the Oracle Autonomous Database that companies are using for both transactional and analytical workloads.
Serverless computing supported
The new regions also support the recently announced Oracle Functions serverless computing service. This Function-as-a-Service platform (FaaS), enables developers to build cloud native applications without the need to understand the intricacies of the infrastructure underpinning it. As well as being a serverless environment the system is both scalable and priced on a pay as you go basis. This makes it ideal for R&D with companies not having to allocate capital resources to building test beds.
Gluon deliver an end to end enterprise development platform for mobile apps. It is underpinned by Oracle technology. Johan Vos, Co-Founder and CTO, Gluon commented: "We have an end-to-end Java framework for developing mobile enterprise applications. We created a mobile messaging application in Java, and when the user hits the "send" key, his message is processed and optionally stored in a database. Oracle Functions is a very good fit for our bursty workload. It allows our Java functions to be executed on-demand and we only pay for what we use without worrying about scalability and availability. Furthermore, the integration capabilities with other cloud services make it easy to leverage other functionality."
Built on the Apache FN Project, Oracle Functions therefore delivers an open-source container-native serverless platform which supports most programming languages. Support includes:
Go
Java
Node.js
Python
Ruby
C#
There is also support for development tools such as Terraform, Ansible, Chef, and Puppet delivering the flexibility that developers want.
Can success breed success
In its announcement Oracle was proud to announce that it already has a significant proportion of businesses from each of its new regions.
In India, 40 of the top 50 firms by revenue use Oracle, and 29 are using Oracle Cloud in some way already.
In Australia, 46 of the top 50 companies use Oracle, with 26 of them using Oracle Cloud.
Of the 55 firms on Brazil's Ibovespa index of top companies, 50 of them use Oracle and 32 use Oracle Cloud.
In Switzerland, nearly every one of the top 40 companies in the Forbes global 2000 based there use Oracle and 22 use our cloud platform today.
Key to its success will be attracting those same companies, and others to its second generation cloud. It claims that it is a faster and cheaper alternative to its competitors such as Azure, GCP and Amazon AWS. It offers a comparison chart for costs that infers its pricing is (or at least was) cheaper than its main competitors in most instances.
Enterprise Times: What does this mean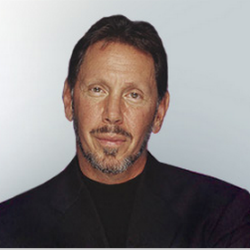 Oracle is investing heavily in the solutions it knows are working. Importantly, this is a bet that it made some time ago. Datacentres do not grow overnight and the company should be able to reap a rich return on its investment. Larry Ellison, CTO Oracle commenting on the most recent results said "In the quarter, we added over 5000 new autonomous database trials in our Gen2 public cloud". (Source Seekingalpha.com) With new regions added in this quarter that number should remain high. Key will be converting trials to live instances, though in that regard Oracle is also bullish. The autonomous database remains a differentiator with competitors still playing catch up with Oracle.
Expect even more announcements at Oracle OpenWorld later this year, as the company looks to expand its reach even further. It already has plans for new commercial cloud regions in Osaka, Japan and Jeddah, Saudi Arabia. Interestingly, it confirmed that it will also have government regions in both the UK and three in the US. This is despite the recent failure to land the $10 billion Pentagon JEDI cloud contract deal. That failure may just have received a reprieve though with President Trump demanding a probe into the massive deal. If the deal is split up, Oracle should be ready with its next generation cloud regions to deliver. If it does manage to halt the deal, moving entirely to AWS, it will have a significant impact on both companies.