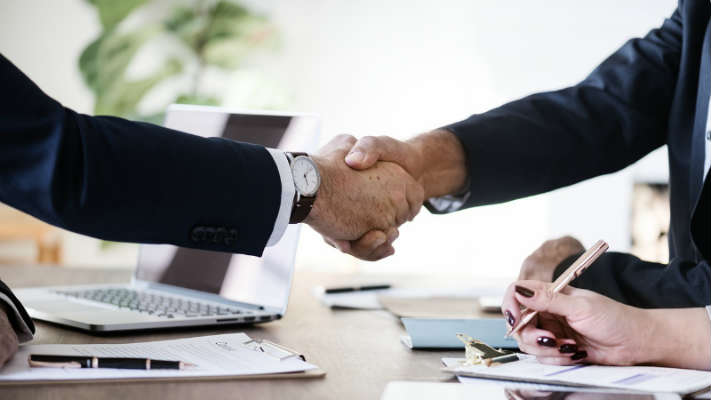 Sometimes good news comes in twos, this time for FinancialForce. 4C has not only signed up as a channel partner, it will also implement FinancialForce ERP across its organisation. 4C is a Belgium based Salesforce Platinum Partner, one of the largest in Europe.
Since its founding in 1997 it has grown both organically and through acquisition. In 2016 it acquired CloudSocius to extend its footprint to both UK and UAE. In 2018 it acquired Danish firm 3C Consult to extend its reach into the Nordics. Those acquisitions left it with a familiar problem of multiple ERP solutions across the business. The company is now spread across Europe and beyond with offices in London, Paris, Lille, Brussels, Mechelen, Warsaw, Dubai and Casablanca.
It is now implementing FinancialForce ERP across the organisation to replace those legacy systems. This will provide a single view of the business for its leaders. Additionally 4C is partnering with FinancialForce as its implementation partner across the EMEA region for a 4C Referral and Delivery Partnership. 4C will leverage the experience it gains from its own roll out to help others deploy the ERP and PSA solutions. This is a significant step as FinancialForce looks to grow across Europe. Gaining a customer and a channel partner in the same deal is good news for any vendor. When a partner with the pedigree of 4C is named it is even more significant.
Jeff Edwards, Vice president, Global Channels at FinancialForce commented: "4C are an incredibly exciting partner and customer. They are as passionate as FinancialForce about identifying client challenges and forging long-term, successful relationships with them.
"We greatly look forward to a collaboration that will unlock companies' commercial value, and achieve business transformation in the customer age."
Taking it beyond CRM
As a Salesforce Platinum Partner 4C already has experience of extending the Salesforce system beyond CRM. It has partner relationships with other SaaS vendors including: SpringCM as well as its owners Docusign, Conga, New Voice Media, another FinancialForce customer and Payonomy.
Johan Van Genechten, 4C Group CEO commented: "4C is delighted to integrate with FinancialForce not only as a strategic partner, but also a customer. Strategically, 4C's customer-centric strategy dovetails perfectly with that of FinancialForce, and technologically, there is no better Financial Management and Professional Services Automation solution for businesses that want to scale revenue rapidly, but not headcount."
The question is how much of an impact it can make? 4C received additional funding from Salesforce Ventures in October 2018. It stated that this would help with further expansion and employing 100 new staff. In partnering with FinancialForce is it about to take FinancialForce to a wider European audience? FinancialForce will hope so, and will no doubt assist in targeting its chosen verticals of high-tech, manufacturing, financial services, and non-profit.
Enterprise Times: What does this mean
This is another significant partner for FinancialForce. Since the announcement of the partnership with Appirio, FinancialForce has not announced any major new partner signings in Europe. The addition of one of the leading Salesforce partners should help FinancialForce to expand its footprint for both PSA and ERP across Europe.
The success of this relationship will be in the results though. There have been no major deals announced with Appirio. FinancialForce will hope that 4C can deliver. Importantly, it already has strong relationships with existing Salesforce users. What might once have been a cold sell is now a much easier to achieve up-sell.