Rimini Street will now compete even more effectively with SAP across the globe with its Application Management Services (AMS) for SAP Enterprise Software. AMS is a turnkey solution that integrates Application Management and Support Services. AMS was previously available in North and South America. Rimini Street has now made AMS globally available. The service includes the following:
Operational support including integrated incident resolution, case management, and root cause analysis to optimize ongoing operations.
Systems administration.
SAP Basis support.
System health monitoring with proactive analysis, preventative system recommendations and event detection.
Enhancement support for complex SAP software landscapes.
AMS now enables Rimini Street to offer an integrated operations and support solution from a single vendor across Europe and Asia as well as the Americas. The company is clearly looking to increase pressure on SAP by enhancing its service offerings. It is looking to take more maintenance revenue from the global ERP giant. It continues to leverage its key offering that it will guarantee support for a minimum of 15 years on SAP ECC. SAP prolongated maintenance for ECC 6.0 from 2014 to 2025, it may still extend it further. This is a tricky decision for SAP as, if they do so, it reduces the pressure on companies to move to S/4HANA its next generation solution. However, if it sees a shift of more companies in Asia and especially Europe to Rimini Streets support offerings it may be forced to extend maintenance further.
AMS makes a difference
Rimini Street continues to grow at the expense of SAP and Oracle. It now has nearly 1,900 clients across the globe. This includes one hundred Fortune 500 and Global 100 companies, for these companies it claims to have saved around $4 billion in costs, freeing up resources to invest in innovation, including cloud software.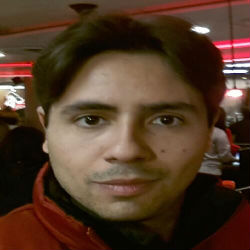 Marco A. Lamim, Information Systems Manager for Promon Engenharia commented: "We believe that IT is critical to achieving our business objectives, creating competitive advantage and supporting growth, and our SAP ERP system is an important part of our strategy. We rely on it to stay up and operating smoothly. Rimini Street has been providing Promon Engenharia premium-level SAP support since 2016, and has delivered ultra-responsive, high quality service since day one. This positive experience led us to expand Rimini Street's role to include running our SAP ERP system, leveraging Rimini Street's Application Management Services for SAP. Now we have a single, trusted vendor that runs and supports our SAP system with an integrated solution that provides significant cost savings, more knowledgeable and experienced engineers, and better business outcomes for Promon Engenharia. 
"Having a single, trusted vendor who integrates support and operation of our SAP system is helping us achieve even greater optimization of our SAP investment and simplify our IT processes, while at the same time freeing us up to give significant attention to innovation initiatives that help Promon Engenharia achieve its business objectives."
Enterprise Times: What does this mean
Rimini Street continues to enhance its support offerings for SAP legacy solutions. This is in contrast to SAP who have been remarkably quiet about investment in that area. This is no surprise, SAO continues to grow on the back of its success with S/4HANA. What may concern SAP is that Rimini Street are now able to offer an integrated solution for support and maintenance to its customers in more locations. Rimini Street does not yet have the same footprint that SAP does across the globe, though it is increasing.
In recent months it has launched sales in Poland and it has grown its presence in Europe. In Latin America it opened a new office in Mexico, as it launched a new subsidiary there. It also announced a new office and subsidiary in Singapore. More recently it also opened its first office in Dubai.
Rimini Street continues to extend its breadth of services. In many cases, it argues, offering better services at a lower cost than SAP. It should therefore continue to win more business. The question is whether SAP can afford to continue the drain on its revenue at an ever increasing pace. There is also a point where SAP will see profits from maintenance fall off. Could it strike a deal with Rimini Street or another provider as a way of looking after its customers? This will remove its obligations to continue providing what will become a less profitable service every year.