Ramco has won another Aviation deal in Asia. This time, Société Calédonienne de Transports Aériens (Air Calédonie) has selected a range of modules from its Aviation Software to modernise its operations. Air Calédonie will use Ramco to manage the maintenance and operations of its fleet of currently four ATR 72-600 aircraft. They are supported by 49 technical staff and have around 12,580 spare parts to maintain the aircraft.
Air Calédonie is replacing a legacy solution, that had become inefficient and needed replacing. Ramco will implement several modules from its suite including:
Engineering & CAMO
Maintenance
Supply Chain Management
Compliance Management
Flight Log Management
Employee Records & Maintenance
Supply Chain Cost Management.
Once implemented Air Calédonie will have complete visibility of its maintenance operations. It will have a better view of scheduled maintenance and should be able to improve its parts management as it takes advantage of the analytics built into the Ramco suite of software. In addition the modern web based user interface will improve the efficiency of ground staff.
Samuel Hnepeune, President and CEO, Air Calédonie, commented: "Ramco is truly at the forefront of technology innovation. Implementing a comprehensive suite tailored to aviation segment while giving us access to industry best practices, also enables unparalleled flexibility and standardization. With Ramco, we are looking forward to together build the airline's technological foundation to scale greater heights."
Enterprise Times: What does this mean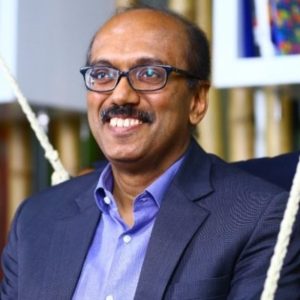 What this deal does not seem to include is the replacement of the core financial system as Air Calédonie. Ramco may hope to cross sell its HR and ERP solutions for the 350 employees that work at Air Calédonie. However even if it does not this is another example of Ramco excelling in the APC region for the smaller air operators.
Virender Aggarwal, CEO, Ramco Systems, noted: "We are happy to add another client with ATR fleet in the pacific region. In their journey towards modernization, we are happy to support them with a comprehensive platform which has the latest tools such as MailIT, chatbots to simplify user experience. As we continue to develop more innovative solutions, we hope to continue adding value to our clients."