Ramco has announced the successful roll out of its HR and Payroll software to 9,000 staff at Kuwait Food Company (Americana) K.S.C.C. in UAE. This is the first phase of a massive roll out across the America Group. Once completed it will see more than 44,000 employees in 1,800 restaurants across 13 countries using both the payroll and HR systems.
This is the latest win for Ramco in the region that has seen it recently complete a roll out at Al Jazeera Support Services – MEHAN. It has also signed its first major logistics ERP deal in Europe at Forwardis Logistics.
Americana uses a mix of SAP, Oracle and IBM software mainly supported by Oracle hardware. In 2015 it identified that to solve some of its operational issues one strategy would to move applications to the cloud. After a selection process it selected Ramco to deliver both Payroll and HR solutions. It will deploy Core HR, Leave, Time & Attendance, Global Payroll, Talent Management and Performance Management.
The multi country support that Ramco delivers for its Payroll is very strong in the region. the Ramco Payroll solutions natively supports more than 45 countries. Its partners and integrates with third-parties to deliver solutions in many more.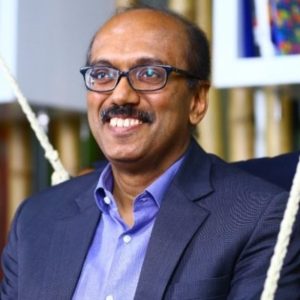 Virender Aggarwal, CEO, Ramco Systems, commented: "Many large organizations are grappling with outdated systems which are weighing heavy on their operations. A modern cloud based enterprise system which is built with the employee in mind is the need of the hour.
"The thrust we place on next gen innovations around voice, chatbots, and machine learning based automation, combined with the functionality to address complete HR and Global Payroll on one platform; has helped us win the trust of global clients. This win, further reaffirms the platforms' capability to address large employee operations with utmost ease."
Enterprise Times : What does this mean
Founded in 1984 Americana has grown quickly. It operaes franchises for several global brands including Wimpy, Pizza Hut, KFC, TFI Fridays and Costa Coffee. It also has several food manufacturing centres across the region. While its core area of operation is the Middle East, it also has a strong presence in Morocco and Kazakhstan. Ramco is building a strong presence in the Middle East. The localisation of its Payroll software gives it an advantage over many of its rivals HCM providers. It offers a single vendor solution for both Payroll and HR software which few others do.
Its latest earnings figures in May reflect this growth with a 16% rise in revenues. It is also now executing on the record breaking bookings quarter that it had. Core to this success is its Global Payroll solution that has achieved a CAGR of more than 40%. Ramco is slowly climbing towards the leader quadrant in the Gartner Grid for Cloud HCM Suites after first appearing in 2017. This and other recent wins may help it climb even further.