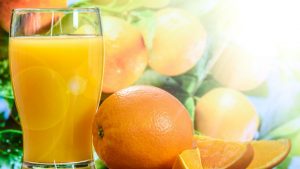 Riedel, the Dutch food and beverage manufacturer has implemented Infor M3 to run its operations. The announcement was made after Riedel became independent following its acquisition by Standard Investment from FrieslandCampina. It replaced a SAP ERP installation that FrieslandCampina only completed the global roll out of in June 2018. The replacement was necessary because of the demerger from the larger company in 2017.
Riedel went through a selection process that included SAP. However, it ultimately selected Infor M3 Food and Beverage. Riedel believes that Infor M3 provides a user friendly solution that contains the specific industry functionality it requires.
Jan Paul Koorn, responsible for ICT at Riedel BV, said: "The functional richness and capabilities of Infor M3 were the deciding factors. The Infor M3 solution is well suited to the needs of food & beverage companies, and provides many standards that are relevant for us. It improves the traceability of different products and material flows, takes into account shelf-life dates and provides us with extensive, valuable and up-to-date insights for the chain. On the user side, we can profit from a more modern and intuitive user interface. Without too much training, people can work with the system, something that was unimaginable with its predecessor."
Alfa-Beta takes the lead
Riedel also selected Infor Alfa-Beta to implement the solution. Alfa-Beta was acquired by Infor in December 2018. The services company has deep expertise in the Food and Beverage market  recently completing the implementation at Emmi.
Koorn added: "Next to the functional richness of the Infor solution, our feeling about Infor Alfa-Beta was very convincing. In addition to their indispensable knowledge and experience with similar projects and companies in our industry, they committed to meeting our tight deadline. And we are very pleased, and proud, that – thanks to extensive knowledge and the inspiring drive from both Infor Alfa-Beta and our team – we managed to successfully complete the implementation within six months."
Enterprise Times: What does this mean
This is an important though not major deal for Infor. Riedel has around 200 employees compared to the much larger FrieslandCampina which has just under 24,000 employees. It once again demonstrates the flexibility and suitability for Infor in smaller organisations within the Food and Beverage industry. Where it needs to start winning more often is in larger deals, potentially replacing SAP.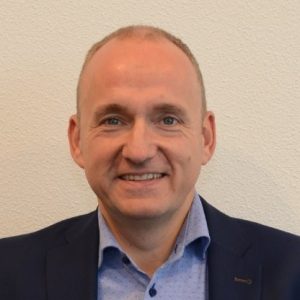 Frank Resink, SVP EMEA Services at Infor commented: "Companies in the food & beverage industry, such as Riedel, want simplicity. To meet legal requirements, the wishes of consumers and those of internal employees, as well as the growth ambitions by the board, they need a standard solution with rich functionalities that are tailored to their specific needs. With Infor M3's superior track-and-trace capabilities, Riedel can ensure that it meets all requirements, for example, with regard to food safety, while delivering quality products."
That Riedel selected Infor over SAP should be a warning to the larger ERP firm. While it was recently ranked No 1 in the ERP software market by revenue, according to Gartner, it needs to work out how to retain companies following demergers.