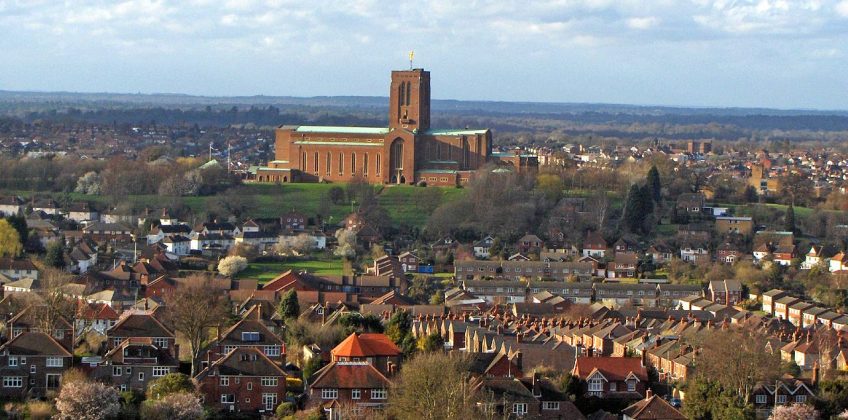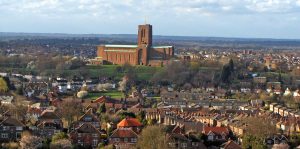 As part of Guildford Borough Councils Ignite Future Model it has selected Unit4's people centric cloud ERP platform to replace its legacy solution. Unit4 Business World will replace ABS eFinancials (now Advanced eFinancials).
Claire Morris, Director of Finance at Guildford Borough Council commented: "A key element of our approach is investment in our information technology infrastructure. Unit4 Business World is helping us to rationalise our technology, streamlining and automating systems and processes to transform the way we work and the services we offer. We believe it will dramatically improve visibility, clarity and consistency across our financials and budgeting, so that we capitalise on new commercial and income generating opportunities."
Addressing the funding gap
The Ignite Future Model was developed by Ignite management consultants to assist them to meet the challenge of the massive funding gap that many councils are or will experience. It believes that through a fundamental shift in thinking councils can drive savings of up to 25%.
One way is to leverage technology to introduce new organisational and customer experiences. Guildford Borough Council itself has an £8 million gap (as at May 2018) over the next three to four years that it needs to address. One way of decreasing costs is through the adoption of a next generation ERP solution. It hopes to deliver efficiencies that its legacy system could not deliver. These include:
Online processes available 24/7.
Self service access to finance and HR systems for staff.
Online forms and portals for customers to apply, report, book and pay for services online. Then have the ability to track those services through to resolution.
An integrated that connects the dots with customers ensuring that council staff have better visibility of customer journeys and engagement.
Support for complex workflow scenarios that increase the efficiency of inter department operations.
Explore the possibility of and be able to support new commercial activities.
The project
Ignite, Unit4 and Embridge Consulting, a Unit4 Business World partner, will carry out the implementation project. The ERP solution will integrate the front and back office solutions. To do so it will take advantage of the micro-services architecture that Unit4 ERP is based on.
The project will also see the system consolidate multiple finance and HR systems. In addition more than 20 spreadsheets and databases that the organisation currently uses. The consolidation should ultimate give the Council management a single view of operations in real time and allow them to look at KPI's and metrics in real time. In doing so it will be able to spot challenges faster. This is achieved by reducing the time currently required to collate and analyse the data.
Mark Gibbison, Global Head of Public Sector at Unit4 commented: ''Our work with Guildford Borough Council further cements our long-standing position as the market leader for ERP solutions to UK Local Government and we are proud to be part of such a transformative project. It is great to know our solutions are connecting, informing, and engaging Guildford Borough Council's teams and stakeholders effectively and efficiently.''
Enterprise Times: What does this mean
Currently only Unit4, MHR and Oracle are battling it out for a greater share of the public sector market. This win by Unit4 is the first UK local council it has announced in 2019. It has won other government contracts including a major one in Cyprus earlier this year.
Meanwhile MHR iTrent is replacing Oracle at Warwickshire County Council. It also announced it would replace Vision HR at Bristol City Council last year. There are likely to be more councils looking to modernise their solutions, though not every one.
A Freedom of Information request revealed that Eastbourne Borough Council continues to use Civica and has no intention of changing. It adopted the Ignite Model in 2010, and has seen considerable cost savings without having to change its systems.