Infor has announced that it has successfully rolled out Infor M3 to dairy producer Emmi's site in the UK. The project completed in late 2018 and will be followed by other countries. These will include sites in US and Canada in the current year followed by Benelux in 2020.
With its origins in Switzerland, Emmi has grown to become a significant global player with operations in Europe, both north and south America and Tunisia. Its largest country is Switzerland which accounts for 46% of its revenues. Total revenues in 2018 was CHF 3,457 million (US$ 3,421.98 million).
In some ways the announcement that Emmi has selected Infor is a surprise. In 2012 it made the strategic decision to consolidate 10 different ERP solutions in Switzerland onto a single SAP solution. It selected SAP ECC 6.0 rather than SAP S/4 HANA to do so. That project was completed in 2016 with the help of BearingPoint. The project was given the code name of "OneERP" and won a SAP Quality Award in 2017. Rather than extend the SAP system it has chosen the Infor M3 product to roll out in a two tier strategy that will see the Infor system feed information back to the Swiss SAP hub.
In its latest annual report it commented: "After a project to introduce SAP as the enterprise resource planning (ERP) system for all Emmi's Swiss sites, the systems at the foreign subsidiaries are to be integrated more closely with those of their parent company over the next few years. This will be made possible by a standardised, lean ERP system. The first go live at Emmi UK in London is a success."
The decision to chose Infor was based on it meeting the varied local requirements and the Infor capability of rolling out the software internationally. Infor won a competitive tender against three other solutions, including SAP. The cost of deploying, especially the amount of customisations that it probably required compared to Infor may have been a factor. The Infor platform and its integration capabilities, already proven with SAP, another consideration for Emmi.
The approach
To implement Infor M3 the recent acquisition, Alfa-Beta was selected. Alfa-Beta has deep industry knowledge in the dairy sector. It has developed an industry add-on called ABSolutely that meets the various requirements of microverticals in the food industry, including Dairy. With a uniform approach across its specialist subsidiaries, Emmi will be able to report on, and oversee, the operations across its different operations. While Infor M3 allows for localisation with a similar solution running each operation, it can also bring a consistency of approach across the operations.
Simon Berweger, senior project manager Corporate Development at Emmi, on the collaboration commented: "We're enthusiastic about Infor M3. The software does what we expected of it, and is already a valuable addition. It's also very user friendly, even for people who lack strong computer skills. From the go-live in the UK, we can already see that certain activities are taking a lot less time than before. Together with Infor Alfa-Beta, we decided to take a lean approach to the project to achieve the first go-live quickly. We really wanted to meet this first deadline to set a precedent for the further rollout.
"We have high expectations of what M3 can offer us in the future. Right now, we're focusing on managing the implementation. When the last go-live is over and everyone has mastered the system, we'll look at how we can further optimise it for our business, improve processes, gain new insights, and achieve more cost savings."
Is two tier in Europe key for Infor?
Persuading customers to move from SAP to an alternate primary ERP in Europe may not always be easy, especially in the DACH region. However, Infor has shown that its products, especially in verticals where it is strong, provide a viable alternative to SAP solutions. While Emmi appears to have also deployed Infor on-premise it has the capability of moving it to the cloud when it wishes to.
Importantly, as an acquisition hungry organisation it can spin up new instances of Infor if it chooses to do so. So far, however, it has appeared reluctant to do that. It selected SAP ECC rather than S/4HANA for instance.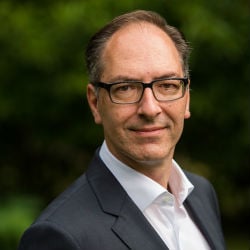 Infor will hope that alongside the Alfa-Beta solutions the Emmi approach draws attention from other food producers. Kees van den Houten, Benelux country manager at Infor commented: "As well as extensive food & beverage industry functionalities, Infor M3 has a strong record in the dairy industry,. Emmi is a well-known player on the consumer and business dairy market, with international offices and production locations.
"These subsidiaries grow through acquisitions, and each has its own way of working, which makes it particularly challenging to facilitate further growth and streamline business operations. I'm proud that Emmi has chosen Infor to help achieve this."
Enterprise Times: What does this mean
Emmi has taken a modern approach to the roll out. It has decided to implement the core system to deliver business value quickly. While this has perhaps meant that the complete business value that they can visualise has not been realised, it does demonstrate that the agile approach works. They have made improvements over their existing systems and are looking forward to further benefits. It also means the proof of concept integration with SAP is complete which means the further roll outs have less risk in terms of that element.