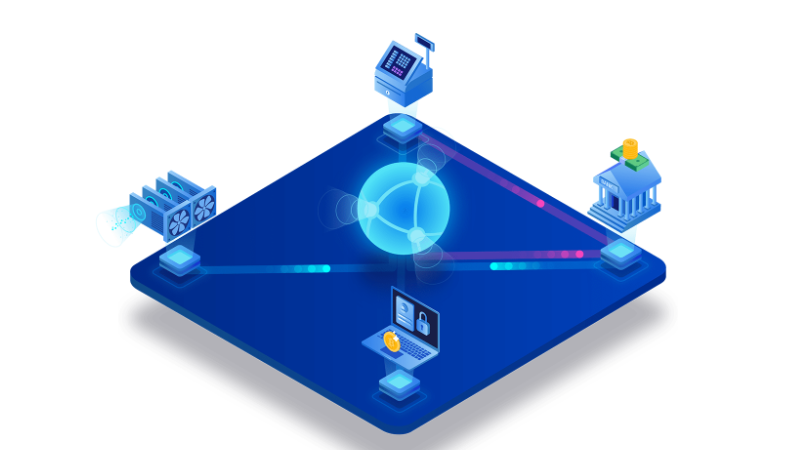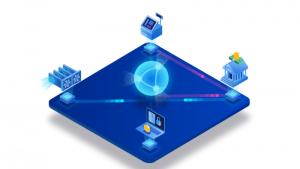 DLT Ventures is the newly formed joint venture (JV) between Ternio and Distributed Ledger. Its objective is to develop and deploy applications for major international-based enterprises (those exceeding $50B in annual sales) in the media, banking and telecom industries. The JV will exploit the development and resource infrastructure of Distributed Ledger as well as the scalable framework and domain expertise of Ternio.
"We spent a lot of time with Distributed Ledger meeting and exploring the collection of ways we could work together," said Daniel Gouldman, CEO of Ternio. "It quickly became apparent that the synergies we shared with Mike and his team at Distributed Ledger, JMF Solutions and Wavefly were tremendous."
DLT Ventures
DLT Ventures will design, build and deploy scalable blockchain applications for large, international-based organisations. These blockchain applications will seek to address common pain points for such business, including:
supply chain transparency
instant payment of remittances
secure data storage.
The thinking behind the JV is that blockchain, while the focus for many organisations:
remains a nascent technology
has a steep learning curve
does not always deliver a recognisable or immediate value.
DLT Ventures aspiration is to provide a base of experience along with relevant resources which enterprises and governments can use to deploy blockchain in real-world scenarios. This end effect should be improved efficiency plus quantifiable cost savings.
"Having seen Ternio's technology firsthand it was clear they were the ideal partner for this venture," said Mike Francis, CEO of Distributed Ledger. "Combining Ternio's scalable framework with Distributed Ledger's front- and back-end resources will lead to better trust, data accuracy, transaction times, scalability and security for our clients."
Ternio and Distributed Ledger Inc.
Ternio describes its mission as being to accelerate the use of blockchain and cryptocurrency in everyday life. Lexicon, created by Ternio, is a high-speed blockchain framework for enterprise and government clients, which it says is capable of exceeding 1M tps (all on chain).
Distributed Ledger Inc. (DLI) was founded to utilise blockchain technologies and solve broad-based problems which traditional institutions find difficult or impossible. Such solutions have to solve networking and database problems, especially those associated with:
trust
cost
data accuracy
 transaction times
scaleability
security.
DLI designs and builds enterprise blockchain infrastructure. It creates distributed applications as well as investing in cryptocurrencies and those technologies where it see commercial purpose and potential. Its industry coverage spans:
banking
medical/healthcare
pharmaceutical
heavy industry
transportation/shipping
logistics/supply chain
defence
municipalities
record recording
manufacturing
the Internet of Things.
Enterprise Times: what does this mean
Thus far there is little to know about DLT Ventures. It is, after all, new though locating it in Wyoming is puzzling. Nevertheless, its ambitions are clear: media, banking and telecom are all large, juicy targets. In addition, its analysis that blockchain can be frustrating, is accurate. If it can satisfy such large 'beasts' it should do well.
Ternio says that Lexicon, its high-speed blockchain framework for enterprise and government clients, is capable of exceeding 1M tps (all on chain). On its web site it has an "audit certificate". Though this audit certificate is a welcome difference with other would-be high speed blockchains (q.v. EduHash, Devvio, Bitconch, GoChain, Constellation, #Metahash, Trustchain, Toda-Algorand and more), reading this specific certificate does not impress. Enterprise Times would have liked to know more about the methodology as well as results in order to make an assessment of the value of the certificate.