Unit4 has announced the appointment of Andy Brockhoff as President, North America. He takes over the role from Scott Kamieneski who has been in the role for just over four years. Kamienski will leave in July after a transition period. It isn't yet known what role Kamienski will take up.
Brockhoff joins from Anaplan where he was Senior Director, Executive Leadership Team Operations. Prior to that, he spent several years at SAP SuccessFactors as Chief of Staff in the Office of the President. This was during the time when Mike Ettling was President at SuccessFactors. Mike Ettling, now CEO at Unit commented: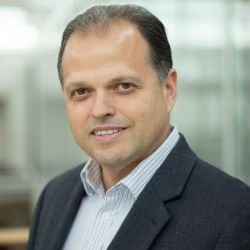 "We have some of the best enterprise cloud solutions on the market and ambitious growth plans for North America. This appointment is central to us becoming the leader in people-based cloud ERP.
"Andy is an inspirational leader who understands how to take a company vision and execute consistently to reach strategic goals. His passion for people and motivating them to succeed supports our core organizational values and will contribute to our future success."
North America key for Unit4
North America is a key focus for Unit4. In 2019 it has had success in the Education sector with wins at the Medicine Hat College and Bow Valley College in Canada and the Relay Graduate School in the US. Brockhoff will have the remit in both countries and is tasked with delivering more sales in other verticals for the people centric ERP Business World ERP.
The press release also highlights the task of improving the internal culture at Unit4 and noted: "His focus will be on promoting a positive people experience through the business and building a culture that drives individual and customer success"
Brockhoff commented: "The opportunity for Unit4 in North America is huge. I'm excited to lead through this important time for the company. My cloud experience working at SuccessFactors, and more recently my experience working in CPM through a successful IPO, will help me to establish Unit4 as the rightful leader in this market."
His experience at Anaplan should also help boost the prospects of Prevero, the Unit4 Corporate Performance Management solution. According to LinkedIn, Unit4 has just over 200 employees in the US and Canada, it will be interesting to see whether that number climbs. It currently has only nine vacancies in the United States and two in Canada.
Enterprise Times: What does this mean
Ettling is reshaping his leadership team with people he trusts. He has done this through a combination of promotions from within and bringing in trusted lieutenants in key roles. Brockhoff is the latest of several appointments including that of Ettling himself. It has also seen several people leave including Fred Loos to KCS in the Netherlands. As the dust settles there will be a new dynamism to Unit4 that may see it realise more of the potential its new micro service platfom and people centric ERP can deliver.
This is not the only recent change in North America for an ERP vendor. KCS also appointed Cary Anderson to head up its operations this week.