Kerridge Commercial Systems (KCS) has announced the appointment of Fred Loos as MD Benelux. His appointment comes at a time when KCS is looking to expand in the region after its acquisition of AGP. The role is a new one that Ian Bendelow, CEO of Kerridge Group was previously fulfilling. It is unclear though whether Michiel Bakker will continue in his role as Director of Operations KCS Benelux or whether his responsibilities will alter.
Fresh challenge after 19 years at Unit4
Loos joins KCS after 19 years at Unit4. For the last two and a half years he headed up the SME business in the region for that company. He will be responsible for both the existing KCS business unit in Sliedrecht and the AGP Software locations in Veghel and Capelle aan den Ijssel. His first role will be to unify the two business units in a single culture to help future growth.
Loos commented: "I am honoured to have been approached for the position of Managing Director Benelux and I look forward to contributing to the further growth of Kerridge Commercial Systems in the Benelux. At the beginning of 2018 the company took over AGP Software. I can not wait to merge the various entities into a successful whole and I am very motivated to spot new opportunities for expansion."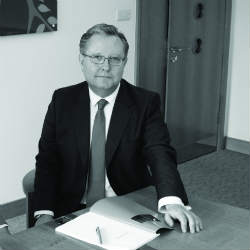 He has a deep experience of the SME market in Netherlands. If given the funds his appointment will no doubt boost the sales team and help KCS grow in the region. His first job will no doubt look to leverage the synergies and reduce overheads by combining the two businesses though. Bendelow is also looking for Loos to leverage his personal network to help grow revenues in the region.
Bendelow commented: "We are delighted to welcome Fred to our team. Based on his expertise and proven track record, I am convinced that he is a valuable addition to our business in the Benelux. Personal contact is very important to Fred, and that makes him extremely suitable for connecting teams and building the company's development. The appointment is another step in the growth of Kerridge Commercial Systems in the Benelux and beyond."
What does this mean
The appointment demonstrates that KCS are serious in their expansion in the region. Loos will add experience to the management team. It is an opportunity to run a complete business unit that was clearly to good to miss.