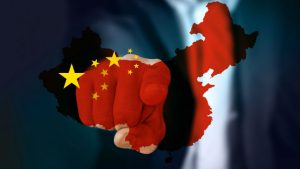 Infor has strengthened its offering in China through a new partnership with Linklogis. Linklogis offers a Supply Chain financial service platform inside China. Founded in 2016 it was boosted in 2018 by a Series C financing round that raised $200 million. Linklogis delivers a range of finance services to SMEs including factoring. It connects the SMEs to larger organisations both within and outside China. It does this using a mix of technologies including Big Data, AI, and blockchain to provide intelligent and binding relationships.
The partnership will see an integration of the Infor Nexus supply chain network to the Linklogis platform. This brings the benefits of both to a wider audience.
James Li, CEO of Linklogis commented: "As a SCF fintech solutions provider, we are always pursuing partnerships that will integrate our solutions into B2B networks. We believe our partnership with Infor will leverage strengths from both sides, resulting in valuable synergy for clients on the Infor platform. Our focus remains on innovative fintech solutions that will help thousands of SME suppliers secure financing on B2B networks, facilitating business expansion."
Building a bigger Supply Chain Network
While Linklogis is young, by September 2018 it had already transacted more than $4 billion (30 Billion Yuan) on its platform. In contrast, Infor Nexus manages more than $1 trillion in trade for 65,000 corporate customers and handles more than $50 billion in payments.
Rod Johnson, SVP of manufacturing and supply chain at Infor, commented: "The majority of suppliers in today's global supply chain remain underfunded, and obtaining timely capital remains an ongoing challenge. By providing a digital platform that connects buyers and suppliers with innovative finance providers like Linklogis, we open new opportunities for business growth, as well as enhanced efficiency and cost savings.
"This offers reciprocal benefits: suppliers can obtain a reliable source of capital at competitive rates; buyers can eliminate supplier-related risk to improve the health of the supply chain and better serve customers; and finance providers can foster new revenue streams in global trade."
Enterprise Times: What does this mean
This is a potentially important deal for Infor. Not just because Linklogis is one of the largest supply chain finance companies in China. It is also backed by Tencent. Tencent is both a shareholder and also partnered with Linklogis to build a blockchain based platform.
The deal will help existing Infor customers outside of China interact with suppliers in the country. It may also help it build relationships with companies inside China. Whether that will equate to ERP deals is difficult to say, but it will certainly help with its brand awareness.