Ripple, a provider of blockchain for global payments, entered into what it calls "a strategic partnership with MoneyGram". The latter is one of the world's largest money transfer companies. Through this partnership, which will have an initial term of two years, Ripple will become MoneyGram's key partner for cross-border payment and foreign exchange settlement using digital assets. In conjunction with the partnership, Ripple has agreed to provide a capital commitment to MoneyGram – to enable the latter to draw up to $50 million in exchange for equity over a two-year period.
"As the payments industry evolves and matures, it's imperative that we continue to improve our platform and provide the most effective solution to get funds from point A to point B," said Alex Holmes, MoneyGram Chairman and CEO.
"Through Ripple's xRapid product, we will have the ability to instantly settle funds from US dollars to destination currencies on a 24/7 basis, which has the potential to revolutionize our operations and dramatically streamline our global liquidity management."
Moneygram
MoneyGram operates in the US$600bn global remittance market:
serving millions of customers in more than 200 countries and territories
supporting multiple currencies.
Today, MoneyGram relies on traditional foreign exchange markets to meet its settlement obligations. These require advance purchases of most currencies. Through the partnership with Ripple, MoneyGram will be able to settle key currencies and match the timing of funding with its settlement requirements. The intended effects include:
reducing costs
improving its balance sheet efficiency
reducing risk.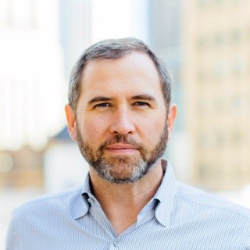 "This strategic partnership will enable MoneyGram to greatly improve its operations and enable millions of people around the world to benefit from its improved efficiency. This is a huge milestone in helping to transform cross-border payments and I look forward to a long-term, very strategic partnership between our companies," said Brad Garlinghouse, CEO of Ripple.
The Ripple contribution
The partnership with Ripple will have as its focus Ripple's xRapid product. This is a solution for on-demand liquidity, which reduces reliance on pre-funding by enabling money to:
leave from one source currency
instantly settle in a destination currency.
xRapid is for payment providers and other financial institutions who wish to minimise liquidity costs while improving their customer experience – like MoneyGram. Because payments into emerging markets often require pre-funded local currency accounts around the world, liquidity costs are high. xRapid dramatically lowers the capital requirements for liquidity.
xRapid leverages XRP, the native digital asset of Ripple's XRP Ledger. It acts as a real-time bridge between the sending and receiving currencies with Ripple arguing that XRP is the most efficient digital asset for settlement. The basis for this assertion reflects:
its transaction fees cost fractions of a penny whereas other digital asset settlement fees can cost some US$30 per transaction
the average XRP transaction time is 2-3 seconds compared to competitors which offer settlement times from 15-60 minutes.
Enterprise Times: what does this mean
The payments world is becoming ever more interesting, especially where FX has some involvement (for example, GO-NET or the Santander One Pay FX). Besides this Ripple/MoneyGram partnership, there is also the semi-imminent arrival (in 2020) of Facebook's Libra payments system (also based on blockchain).
In the specific MoneyGram instance what is not clear is whether customers will benefit from the blockchain in one particular way. With traditional MoneyGram transactions, a transfer is pretty much 'fire and forget': there is minimal recourse if there is a problem with the transfer. Blockchain could remove this weakness. Enterprise Times suspects that this is a wholesale currency transfer benefit which MoneyGram will keep for itself.