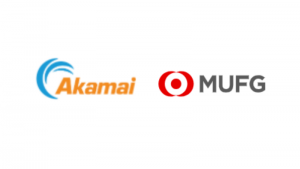 Akamai Technologies and Mitsubishi UFJ Financial Group (MUFG) are expanding their relationship through the establishment of a joint venture, the Global Open Network (aka GO-NET). This includes a plan to offer a blockchain-based online payment network to enable next-generation delivery – with transaction security, scale and responsiveness. Akamai is a platform for securing and delivering digital experiences. MUFG is one of the world's largest financial groups.
"This joint venture with MUFG sets the stage for a new blockchain-based online payment system that can better serve customers' and partners' payment processing needs," said Dr. Tom Leighton, CEO and co-founder of Akamai. "The collaboration between MUFG and Akamai over the last three years has demonstrated what is possible when industry leaders join forces to solve a challenging problem. Akamai and MUFG are committed to delivering innovative solutions at a level of security, scale and responsiveness never before achieved."
What is GO-NET?
GO-NET is the product of more than three years of close collaboration between Akamai and MUFG. The partners assert that GO-NET will offer "next-generation transaction scale and responsiveness".
Both Akamai and MUFG, as investors, expect GO-NET to be the new payment network. It will become available in Japan during the first half of 2020.
GO-NET aims to provide a broad set of services. These include:
support for existing payment processing functions
pay-per-use
micropayments
enablement of developing IoT-enabled payment transactions.
MUFG's and Akamai's contributions
A key element is Akamai's Blockchain as a Service solution (BaaS). By leveraging the globally distributed Intelligent Edge Platform this will power the online payment network.
This claims to have proven capabilities to process >1M tps with <2 sec (transaction) latency. This, says Akamai, is "orders of magnitude faster than existing solutions" (though there are multiple other such claims – for example:  EduHash, Devvio, Bitconch, GoChain, Constellation, #Metahash, Trustchain, Toda-Algorand). In addition, transactions executed on the platform will be secure, accelerated by Akamai's cloud security and performance offerings. Combined, this underpins GO-NET as a potentially robust enterprise platform for real-time transactions at scale.
MUFG, as a leading global financial groups, provides the know-how needed to offer financial services. It possesses the expertise in banking business development. This will be the basis for sustainable growth for the joint venture.
"Financial services need to embrace digital innovation to meet greater demands for security, capacity and efficiencies, and to serve evolving market and consumer needs," said Hironori Kamezawa, Group CDTO of MUFG and CEO of GO-NET. "MUFG has high expectations for our joint venture with Akamai. Our goal is to enable rapid innovation in digital payment services, leveraging a transformative platform, with built-in security, hyper-scale and efficiencies. GO-NET aims to expand the payment network business to a global scale, and enhance the services to support diverse payment ideas in the upcoming IoT era."
Enterprise Times: what does this mean
Akamai and MUFG are combining their experience as leaders in different industries. Akamai is leveraging its two decades of experience in developing and deploying distributed systems. It also offers performance and security services which are relevant to building its Blockchain as a Service technology. Similarly, MUFG proposes to leverage its extensive financial service and an existing customer base.
The combination has the potential to be relevant on a global scale, even if it will only start in Japan. In this context GO-NET will offer "differentiated services with improved scalability, reliability, performance and security".
Herein lies a problem with GO-NET, at least to Enterprise Times. The partnership makes technological and technical sense. Yet what is not clear is what exactly is being offered to whom? Is this for:
interbank correspondent bankin
corporate business
the ordinary customer
some combination of these.
There is much to find out – and not least about the Akamai blockchain where the 'best' description (so far – there is no technical detail on its web site at the time of writing) appears here.