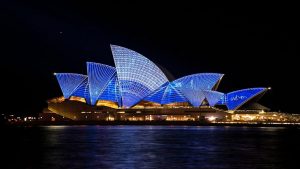 The Australian online fashion market has become increasingly competitive in the past decade. Virtually all international brands have established a presence and launched websites to target Australian consumers. Home-grown competitors have improved their online offers in response.
Practicology has researched a group of 15 Australian fashion retailers against 10 of their UK competitors. The Selling Fashion Online in Australia Report aims to determine who is doing a better job of serving Australian consumers online.
The research provided a holistic view on what a great online customer proposition looks like. Practicology reviewed the site experience, delivery, returns and customer service standards.
The findings demonstrate how much Australian online fashion retailers have improved their online offering in the last few years. It also shows that UK competitors are failing to keep up with the experience and services provided. This includes a growing adoption of live chat, same-day and next-day delivery services. Retailers are also offering click-and-collect and adding Afterpay as a payment choice.
Payment options
Afterpay is a service allowing customers to purchase items and pay for them at a later date in four bi-weekly instalments, and Australian retailers are offering it both on their websites and in their stores.
It is similar to the payment options provided by Klarna in Europe. These methods are particularly popular in fashion categories. Afterpay gives younger shoppers eager to try out their purchases, without having to pay the full cost upfront.
Only 20% of UK retailers in the research offered Afterpay, despite 100% of Australian retailers doing so.
Thirty-one percent of Australian shoppers state limited payment options as a reason for abandoning their basket.  Boohoo was one of the few UK retailers that had adopted Afterpay and promoted this clearly on its product pages.
Each retailer was reviewed on criteria related to their mobile site usability, customer service, delivery proposition and SEO performance. In addition, Practicology looked at a range of localisation criteria for the UK retailers, to assess how well they were tailoring their Australian websites for the intended audience
Aussie Rules – key benchmarks
The report highlights benchmarks that all brands should be working towards if they want to delight Australian consumers. These include:
Payment methods – 100% of Australian retailers in the study offered Afterpay (though only 20% of the UK retailers did) suggesting it's an essential payment option for the market.
Delivery choice – Forty-four percent of the retailers reviewed offered same-day or next-day delivery in Metro areas, including The Iconic, Showpo, Myer and David Jones. No UK brands guaranteed next-day delivery; Ted Baker has a 1-3 day time frame, and charges AUD$30 for this service.
Click-and-Collect – Forty-eight percent of the retailers offered click-and-collect services through stores or Parcelpoint. Again, all offering this were Australian – 12 of the 15 retailers.
Live Chat & social service – 24% of retailers offered Live Chat, and 24% promote their social channels within their sites' Customer Service sections. Glassons has adopted Facebook Messenger as an alternative to Live Chat.
Search engine optimisation – Two of the 25 retailers ranked on the first page of Google search results for 40% of their organic keywords. UK retailers outperformed local brands on SEO, with a higher average score on this measure.
Localisation – Only four of the 10 UK retailers were merchandising summer products on their homepages. Practicology found scarves, gloves and even ski wear promoted though it was the hottest Australian summer on record.
Online fashion league leaders
All website evaluations were carried out using mobile devices to recognise the 33% growth of mobile commerce in Australia and New Zealand in the last year.
The Iconic topped the rankings, although UK etailer ASOS came third. This demonstrates that Australian online fashion retailers cannot afford to be complacent when it comes to their online offer.
According to Merline McGregor – Practicology General Manager in Australia, "The results clearly show how Australian retailers have upped their game in recent years, and the benchmarks both local and international retailers need to aim for."
Enterprise Times: What this means for retailers?
Like many retail sectors, the digital revolution has seriously disrupted the fashion industry. For the UK Retail business, the expertise used to attract local customers, can be used for the wider international market. Whether you are a brand or retailer currently trading online in Australia or anywhere else in the world. However when considering how to entering a new overseas market, you have to understand your new market.
The report clearly shows how Australian retailers have upped their game in recent years, and that UK retailers are failing to fully understand the marketplace. It established useful benchmarks both local and international retailers need to aim for.
At the bottom of the ranking were primarily UK brands, with inadequate customer support. Reduced click-and-collect services, and limited payment options impacting their scores. These retailers must improve their offers to match the industry standards in the market.