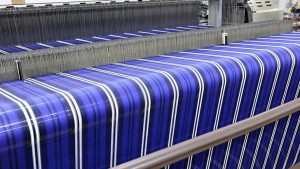 At OpenStack Berlin, Jorg Gross, Architect and Senior Expert Software Solutions at Oerlikon talked about the manufacture of yarn. It might seem a fairly off topic discussion in the context of cloud. However, like many things we use today, cloud and technology are having a significant impact on the way yarn is manufactured.
Oerlikon is a major supplier of machinery to this sector. Yarn produced by the machines that it manufacturers is used in everything from clothes to seat belts. One of the challenges for equipment manufacturers is how to improve support to customers and reduce the running costs of equipment. One of the big challenges is maintenance windows. A machine that is not working is a machine that is losing money.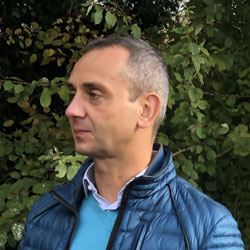 To address this problem, Oerlikon has followed the path of the large engine manufacturers. They have moved from a maintenance schedule based on hours flown to one of miles flown. Using cloud and embedded sensors, they have developed digital twins that allows them to see what is going on in an engine.
By developing its own cloud on OpenStack, Oerlikon is able to see what is happening to the machines it produces. It can warn a customer of the risk of an unexpected failure. It can also ensure that it aligns preventative maintenance windows with the production schedule of a customer.
But to make this all work, it has had to prove to manufacturers that cloud is viable and can be trusted. Manufacturing is one of the big holds outs when it comes to cloud adoption. In this podcast Gross talks about the challenges and issues that Oerlikon has faced and overcome along with the benefits customers are experiencing.
To hear what Gross had to say listen to the podcast
Where can I get it?
obtain it, for Android devices from play.google.com/music/podcasts
use the Enterprise Times page on Stitcher
use the Enterprise Times page on Podchaser
listen to the Enterprise Times channel on Soundcloud
listen to the podcast (below) or download the podcast to your local device and then listen there