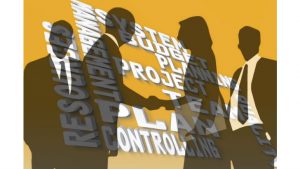 Krow Software has announced the latest update to its PSA software. While the details were made public in a press release, it has not yet updated its AppExchange entry. The new release includes three key functionality improvements. There is an apparent focus is on assisting professional services organisations to deliver successful projects.
David Vanheukelom, CEO and Founder of Krow Software commented: "In today's services economy, closing the deal is only the start of the customer journey and building successful customer advocates for sustained company growth. Customer success is rapidly emerging as a strategic differentiator and growth engine for both service and product based companies."
Project emails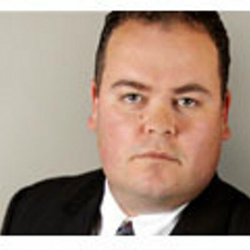 Key to project success is communication as most consultants already know. Therefore, anything that makes that communication more efficient is welcome. Krow has done this in its latest update. Users are now able to send "project emails" from anywhere in the project to anyone involved in the project. The advantage is that the email is tied back to the project and the full historical thread is then viewable within the project.
In addition, it is now possible for users to include a status report as an attachment with a single click. It isn't clear whether this includes a link to the report, an enhancement from a previous version or the full pdf report. However, users are able to define a template that they can use with these emails. This enables them to personalise messages for the specific project or client.
There are a few questions for Krow that relate to these updates. For instance, whether new email accounts need creating? Are the emails are stored on a mail server or just within Salesforce? In addition, Krow indicates that it has the ability to do multi-channel communication, though doesn't spell out for this release what other communication channels have been enhanced.
Resource Planning
Both Kimble and FinancialForce have recently improved their Resource Planning modules and Krow has now done the same. Krow now provides an overview to allow Resource managers to see the total availability of resources and capacity against specific resource requirements for a project.
In addition, this complete overview enables a resource manager to see what other demands on those resource are. For example it can include projects that are inflight or in pipeline. This should give them better understanding of whether there will be a shortfall in the future and identify what additional resource are required. The resource manager is also able to use filters to narrow down the view. What those filters are, whether they are geographical, project, client, status or date related is unclear.
Better team Task Planner
Here Krow has taken a leaf out of the playbook of work management software. It has delivered an easy to use team task planner. Where a Gantt chart supports project work allocation in some organisations this is not sufficient. Digital Marketing Agencies, for example, often work on multiple projects within a single team. Krow has delivered the ability for managers to view the complete set of tasks against team member.
The updated task planner also enables users to drag and drop tasks and resources either between people or from am unassigned side panel. The planner can be viewed in Kanban, Due Date, or Calendar view giving users the flexibility to work in a way they prefer. Projects are colour coded giving managers as quick visual reference as to the spread of project tasks across the team.
Enterprise Times: What does this means
These new features appear to increase the usability and efficiency of professional services organisations. Without access to more detailed release notes it is hard to evaluate the exact nature and benefits of the updates though. The resource planning and task planner update will allow organisations to better plan work.
Project emails should enhance the communication flow between project teams and the customer. Importantly, it should mean that emails are not hidden within personal inboxes. However, this may necessitate some behaviour changes in staff as they will need to send emails from within Krow.