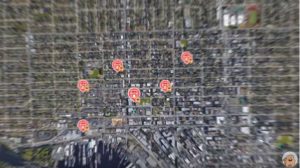 Shyft Technologies has announced that it is the latest solution to integrate with the Kronos Workforce Dimensions solution. Shyft workforce management solution enables organisations to both communicate with and empower employees to manage their shifts. It enables employees to swap shifts and manage their schedules using either a mobile device (both Android or iOS are supported) or a web browser. The solution is always available and cloud hosted.
Daniel Chen, chief technology officer at Shyft commented: "With our focus on AI and real-time schedule management, Shyft's forward-thinking technology is the perfect compliment to Workforce Dimensions. In addition to Shyft's engaging, mobile-first UX, our suite of products enable brands to comply with predictable scheduling legislation and results in reduced absenteeism and employee turnover."
Enterprise Times posed some questions to Shyft CEO and founder, Brett Patrontasch about the integration. On the integration itself Patrontasch commented: "Shyft and Kronos API integration enables schedules that are published on Kronos to be accessed on the Shyft mobile application. Associates can post open shifts, swap shifts, and create additional exchanges that are synchronized in real time with the Kronos dimensions application."
The Shyft customer base is focused primarily on North America with several national retailers according to Patrontasch. These include Gap Inc.'s fleet of brands – Gap, Old Navy, Banana Republic and Athleta. It will hope that by integrating with Kronos it can increase that market share. Patrontasch commented that: "Shyft and Kronos have just recently launched our partnership and working together to identify new customers for our joint solution."
Addressing a need for mobile first employee with Shyft
In recently opening up its platform Kronos has announced several partners in recent months. Shyft is the latest of those. Mike May, senior director, Workforce Dimensions Technology Partner Network, Kronos commented: "Workforce Dimensions is built on a completely open and extensible platform, enabling innovative integrations with partners, including Shyft, that empower employees to work in ways that simply are not possible with legacy solutions. By providing a great technology experience to today's mobile enabled workers with Shyft, – our solution not only drives user adoption, it also helps organizations engage and retain their workforce."
Shyft carried out research with a US retailer to gauge the impact of its solution. The survey sample was large, with 6,171 responses. It identified that the solution had reduced unstaffed shifts by 60%, saved between two and four hours of time for each manager and reduced turnover among hourly worker.
According to the press release it receive a 4.7 rating in the App store. On Google Play it received an almost as high 4.5 rating with the latest review commenting. "This app fills a huge void. Not only does it eliminate a lot of the hassle and stress managers deal with concerning day-to-day scheduling updates and ensuring their stores run smoothly, it gives employees a sense of responsibility and freedom." Perhaps more impressively Shyft has responded to nearly every one of nearly 2000 reviews on the play store.
Enterprise Times: What does this mean
Kronos continues to fill out its marketplace at a rapid pace, bringing more modern applications to supplement Workforce Dimensions. For Shyft this is a move that should bring it to the attention of a wider audience. However, just having an entry on the Kronos marketplace and winning business from existing (or with new) Kronos customers are two different things. In a few months time determining success is a matter of seeing how many new customers and reviews Shyft has.
Winning praise from the employees is one thing, winning new business is what matters.