Branch has announced that it has joined the Kronos Technology Partner Network. It is not the only recent addition. A few days before, meQuilibrium also announced that it had joined the network. In February, Kronos itself announced the addition of six Healthcare vendors to the network. That last announcement came at the recent HIMMS19 conference.
The partner network was only rolled out in August 2018 and seems to be attracting a lot of interest. To date there are 50 entries in the Technology partner directory for North America, there are less in other regions. The North America list seems to include all of them though. That number does not yet include entries for either Branch, meQuilibrium or any of the healthcare vendors.
Push into Healthcare
The six vendors included in the Healthcare announcement were:
These integrations complement those that Kronos already has and should help it gain deeper traction in the healthcare market. Mike May, senior director, Workforce Dimensions Technology Partner Program, Kronos commented: "Healthcare providers are under increasing pressure from rising costs, complex compliance requirements, and fierce competition for talent.
"The Workforce Dimension Technology Partner Program works with software providers, developers, and Kronos customers to deliver new and engaging solutions that allow everyone to get more done faster through better insights and a simplified user experience."
May seems to be doing a sterling task in adding new vendors to Kronos as it looks to extend its HCM capability.
Branch adds mobile capabilities
Branch provides a single mobile app that enables hourly workers flexibility for both scheduling and getting paid for it. The solution gives access to same day payment, enabling those workers in low paid jobs instant visibility of remuneration once work is completed. The app consists of five functional modules:
Instant Pay: This provides real-time earnings technology giving hourly employees instant access to their earned wages. It helps to alleviate stress, increase engagement and ultimately decrease employee turnover.
Shift Flexibility: Enables organisations to scale labour up and down in real-time across multiple locations, offering out shifts to nearby staff to meet demand.
Employee Self Service: Allows employees with mobile access to perform tasks including the ability see their work schedules, select and swap shifts and track earnings.
Communication: Enables organisations to communicate through custom channels activity feeds and chat. Branch delivers private and secure communication channels between employees and managers.
Auto-Scheduling : Branch has built an AI powered scheduler that matches people, availability, skills and shifts with each other. It can broadcast out open shifts for ad hoc workers to select. In doing so it removes much of the time consuming burden from management.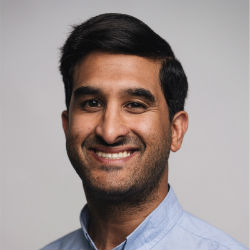 Atif Siddiqi, CEO, Branch commented: "We've been able to show that solving for workers' challenges has a significant impact for the enterprises that employ them. Based on our success in integrating with companies using Kronos Workforce Central, we're excited to partner with Kronos to support our customers' transitions to the cloud on Workforce Dimensions. "
By helping hourly employees to better manage their work lives, enterprises can address key priorities whether it's streamlining processes or reducing administrative time and turnover."
meQuilibriium
meQuilibrium provides technology that helps to build employee resilience through two core products. It is does this through a cloud-based, scalable employee engagement solution.
meQ Engage: This delivers personalised training and aims to optimise engagement, productivity and also quality of life.
meQ Empower: Aims to build emotional intelligence and an adaptive capacity within employees
It also helps to identify stress in the workplace. This enables HCM leaders and managers to act to diffuse potential risks. Tanya Benenson, M.D. Chief Medical Officer, Comcast NBCUniversal commented? "meQuilibrium is a wonderful addition to our benefit offerings and a valuable tool for identifying and managing stress. We hope to embed the program into our business processes to help boost engagement and productivity. The best new, our employees love it."
Jan Bruce, Founder and CEO of meQuilibrium commented: "We are thrilled to join the Workforce Dimensions Technology Partner Network as we continue to grow our footprint in the human capital management market. In a transformation economy, it is imperative that organizations equip employees with the key cognitive and behavioral skills to be successful. Our analytics will combine with Workforce Dimensions data to give organizations a more complete picture of how to drive a culture of high performance."
Enterprise Times: What does this mean
Having launched its technology partner program in August last year Kronos is rapidly adding partners to its ecosystem. The addition of eight in the last few weeks is testament to its success. It also demonstrates that an open API approach can bring ISV's into an ecosystem to enrich it.
As the list grows Kronos may need to consider whether it updates its marketplace to provide customers with a richer experience. At present the simple listing gives little information about the functionality of the products. There is also little technical information around the actual integration points between these third party vendor products and the Kronos applications from either Kronos or the vendors.
It will be interesting to see where Kronos takes this next. Having a listing on a marketplace does not mean that additional customers and revenues follow. It will be interesting to catch up with Branch and meQuilibrium in a few months to gauge success.