Verenia announced the launch of Verenia CRM for NetSuite at SuiteWorld 19 this week. Enterprise Times caught up with Victorio Pellicano at the event and asked him about the new product and why Verenia launched it. Pellicano summarised it saying: "There are an awful lot of folks, despite the great tools that NetSuite offers, that shop outside the ecosystem for sales enablement and sales acceleration tools"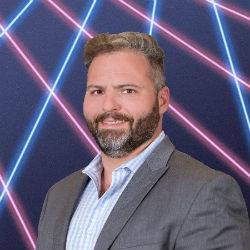 According to Pellicano the new solution is designed to appeal to sales leaders rather than Finance executives.  it will enable companies such as Verenia and its extended ecosystem to target those Sales leaders with a solution that will appeal directly to them. His view is that historically companies adopt NetSuite as primarily a finance solution and then add, or already have Salesforce CRM in place.
He also believes that NetSuite, with the addition of the new Verenia CRM product, provides a solution that not only contains the CRM features that sales teams expect in the way that they want to work it does so at a price point that is well below that of a separate Salesforce solution. Pellicano explains that the system is initially targeted at the manufacturing vertical. It is the vertical that Verenia has the most customers in for its CPQ software. It has taken those learnings and applied it to this new solution.
To hear what Pellicano had to say, listen to the podcast
Where can I get it?
obtain it, for Android devices from play.google.com/music/podcasts
use the Enterprise Times page on Stitcher
use the Enterprise Times page on Podchaser
listen to the Enterprise Times channel on Soundcloud
listen to the podcast (below) or download the podcast to your local device and then listen there