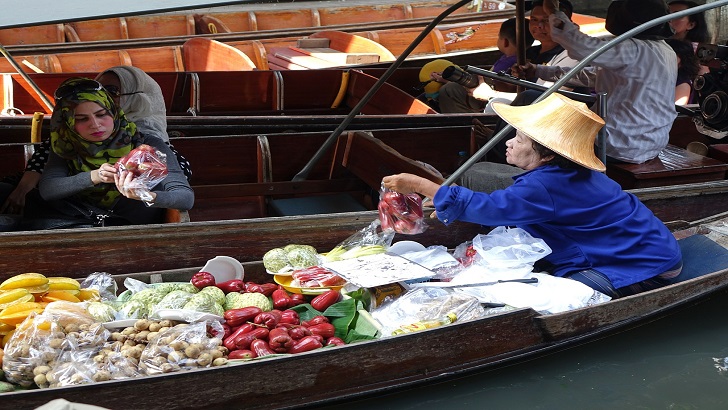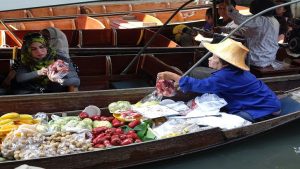 Unauthorised sellers are a growing problem for brands in Europe as online channels – including Amazon and eBay – have developed. Such sellers can negatively impact a brand's reputation with consumers. They can also damage the brand's credibility with its authorised retail partners.
A new report 'Selective Distribution Report' from Practicology describes how brand owners in Europe can protect themselves in these circumstances. Historically, brands felt European competition law meant they had little control over who sells their products, particularly online.
The Wild West
Online marketplaces have occasionally been referred to as the Wild West of online selling. In the US there has been a 'landgrab' by third party sellers using marketplaces such as Amazon as a route to market. Some analysts believe this has been detrimental to the long-term development and positioning of the brands that they sell. Within the European Union, brand owners are beginning to recognise similar problems. However, with a different regulatory environment, brands often believe they have less control who represents their brand online.
The report suggests, that the problem of unauthorised online sellers has already come to a head in the USA. This is due to the dominance of Amazon. Practicology say this should serve as a lesson to those operating in European countries where marketplace sales are increasing.
Amazon is the retail giant that dominates online marketplace sales in the USA, UK and several other European states. Its share of total shopping web traffic is substantial, and the percentage of Amazon's global units sold by third party sellers is also growing.
According to the report, many third party sellers often have no direct relationship with the brands they sell. Consequently, brand owners are frustrated because they believe they have little control over who is representing their brand online.
The problem with unauthorised sellers
Unauthorised sellers do not invest in the quality control, product information, logistics, marketing and customer services. As a result, end customers buying from unauthorised sellers don't have a good experience of buying the brand. They may be sold faulty or compromised products.  Inevitably, this may leave negative reviews of the brand's product. Ultimately, the reputation of the brand suffers.
Actually, EU Competition law allows for the implementation of a selective distribution system (SDS) in many scenarios. Selective distribution allows brands to set justifiable qualitative (and in some cases quantitative) criteria to create a network of high-quality authorised sellers.
The model has traditionally been considered relevant mainly to larger companies and brands with specialist technical or luxury products. However, as online retail channels develop, it's become appropriate to tackle the challenges faced by a wider variety of brands.
Taking Control
EU competition law allows brands to control how its product is sold online (or offline) and by whom. Qualitative criteria can be set in areas such as:
Logistics – including shipping, handling and warehousing;
Marketing and brand guidelines;
Product and labelling;
Customer service, customer experience and product knowledge.
Criteria must be comparable across channels such as online and bricks-and mortar, but may differ if the difference is justified by the nature of the sales channel in question. Outright bans on selling through marketplaces such as Amazon are allowed, so long as there is a legitimate reason for the ban and the ban is applied uniformly to all resellers.
There are certain restrictions which EU competition law does not allow regardless of market share, termed hardcore restrictions. These include:
Any price-fixing restrictions on the reseller, including resale price maintenance (RPM);
Territorial/customer sales restrictions (subject to some limited exceptions);
Restrictions within an SDS on sales by authorised retailers to end customers;
Restrictions on authorised resellers selling to other authorised resellers;
Outright online sales bans.
The selective distribution system (SDS) created will vary by brand and product category. However, brand owners can protect themselves in order to maintain the brand's reputation and invest for growth.
The report outlines:
The metrics that an SDS should improve, including sales volumes and positive customer reviews;
Seven steps for creating a selective distribution system for your brand or product range;
Product and labelling, marketing, customer service and logistics criteria that a brand might put in place for authorised sellers to adhere to;
The legal ruling that has helped to set a precedent for brands who want to control their sales.
Enterprise Times: What this means for retailers?
eCommerce continues to grow and mature into a sophisticated channel and online sales continue to grow. However, some brands are paying more attention to how their products are being represented and sold online.
By adopting SDS, brands can distribute their products via authorised sellers that meet the specific criteria relevant to their products. The authorised sellers can sell to customers, as well as each other, but must not sell products to unauthorised sellers.
A few years ago, Birkenstock stopped selling its products on Amazon. The Company's US CEO wrote to its retail partner complaining that the 'open market' created an environment with unacceptable business practices that jeopardised the brand.
Expect to see many more brands adopting such models within Europe in the next couple of years. They need to regain control of their brand image and online sales channels. Particularly as Amazon and other online marketplaces continue to grow and cause quality and reputation problems for brands.