Pulseway recently announced the integration of its RMM solution to ConnectWise Manage. During the research for this and other pieces Enterprise Times (ET) came across an interesting rumour. It was  about the ownership of MMSoft Design limited, the company behind Pulseway. Further investigation indicated that the majority owner of MMSoft Design Ltd has Kaseya as a majority shareholder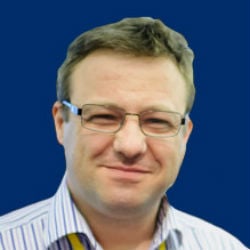 ET asked Mihalec about the ownership of Pulseway, he commented "I am not at the liberty to discuss the ownership, we do have some investment in the Pulseway business but further to that I won't be able to comment more."
The question is whether "some" is a minority or a majority shareholding. Further investigation was required.
Is this a habit for Kaseya?
This is not the first company that Kaseya has obfuscated its ownership in. It finally announced it had completed the acquisition of IT Glue in December 2018. The acquisition had actually completed two years before according to Fred Voccola, CEO of Kaseya in a recent article.
In fact, like IT Glue, it appears that Kaseya also acquired a majority shareholding in MMSoft Design Ltd, the company behind Pulseway, before 2018. According to the latest annual report files at the Companies Registration Office in Ireland, Kaseya owns 778 shares and Mihalec 222. This confirms the information found on solocheck.ie. Unless Mihalec has repurchased the shares (which seems unlikely) Kaseya is still the majority shareholder.
Does this change things about the ConnectWise Manage integration?
Would ConnectWise would have been so accommodating if they had known that Pulseway has Kaseya as a majority shareholder? The relationship between Kaseya and ConnectWise has not always been cordial. Arnie Bellini, CEO, ConnectWise has called for a truce and recently stepped back from his role as CEO.
The answer, however, is it probably would. ConnectWise, in ET's experience, has a fairly open policy, confidence in its own software and customer loyalty through IT Nation.
Enterprise Times: What does this mean
For many this will come as a surprise. While Pulseway has continued to white label the Vorex PSA after it was bought by Kaseya in 2016, there was no indication that it has also been purchased by the IT infrastructure management player. Now that the information is in the public domain what will Kaseya do? Will it now announce its ownership of Pulseway or wait another few months. Mihalec is clearly under an NDA but may also now face some questions by customers and others about the actual ownership of the company.
There are several questions here that remain unanswered. How many other companies in this space does Kaseya have a significant investment in? Do MSP's know who they are actually dealing with? What is the Kaseya strategy?
On the last, it could be simple. It has looked at the market and decided to invest in companies that it feels are successfully growing. In some it may take a minority stake. That is an approach taken by many, including Workday, Salesforce and others. It is unusual to take a majority stake though and not announce it.
Kaseya almost certainly could exercise control over Pulseway if it chose to do so. Currently it seems that Mihalec has free rein to grow the company as he wishes. Kaseya also retains the option to sell its stake to a Private Equity company or Venture capitalist firm should it wish to do so. It could also bring the company closer if it chooses to and complete the acquisition.