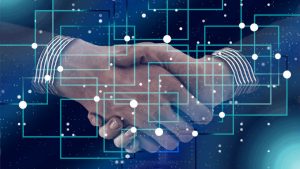 Pulseway has launched a free integration with ConnectWise Manager. The first version is generally available now. Enterprise Times (ET) spoke to Marius Mihalec, Founder & CEO of Pulseway about the launch and its impact.
The announcement sees Pulseway add an integration to ConnectWise Manager for its RMM platform. In this first phase of deployment the system allows the creation of tickets and the mapping of organisational elements between the two systems.
Enterprise Times asked Mihalec why they did this. "Our main reason for doing this is to make sure that while using Pulseway and ConnectWise they can still see all the tickets, prioritise which one. That why with their feedback we built a filtering mechanism per customer so that they can map Pulseway orgs, sites and agent group groups to ConnectWise companies. That means for this org I only want the critical alerts to become tickets in ConnectWise."
The thin end of a wedge
It is easy to speculate that this could be the first step for Pulseway to win across customers to its own platform. Mihalec added: "Say you have an MSP happy with most of their features especially the PSA, they built their business around it. When it comes to endpoint management sometimes for physical servers that need manual intervention to fix some stuff they realise that hey, Pulseway is more agile has a new fresh look and delivers a mobility solution. For some of the critical endpoints they prefer to use Pulseway because it better suites their needs."
Mihalec did not rule out the possibility that companies would then look to move more functionality to Pulseway products. However, he insisted that wasn't the end goal. It underscores the kind of coopetition that ConnectWise and Pulseway will have going forward. According to Mihalec the work for the integration was completed solely by Pulseway, however he commented: "…however they (ConnectWise) have been very accomodating with a test account and all the help we needed to achieve. Credit to them for doing that."
ET then asked Mihalec if he knew what the number of current combined customers is.
"We don't actually know. I would say 200-300 maybe a bit more. We have about 10 trialing the integration and we expect about 50 to enable it in next day or so. More customers are reaching out to us to confirm how it works and we are discussing it with them."
Clearly there was an appetite from a large enough set of customers for Pulseway to complete this work. It would be unusual for the organisation not to understand what the total market for it is though.
What does it do?
The solution has at its core two pieces of functionality.
Mapping Pulseway Organizations, Sites and Agent Groups to ConnectWise companies
Automatic service ticket creation within ConnectWise Manage (less work for the mutual partner)
The next version, due in beta within a month or so, is that when a ticket is closed in ConnectWise Manager the alert is archived in Pulseway. This should become generally available by the end of the second quarter according to Mihalic. Once live, that will further reduce the workload on support analysts.
Early adopters including Kyle Fillion, Founder, Evolve IT are enthusiastic. Fillion commented: "As most MSP's are familiar with – no one product effectively handles all our your needs; especially the RMM / PSA piece. We have been using Pulseway (RMM) and Connectwise (PSA) for years now as both are known to be the cream of the crop in their respective fields.  With this new integration, life for those MSPs that use Pulseway and Connectwise just got a lot easier.
"Pulseway now sends alerts and only those alerts you deem worthy to Connectwise for the creation of a support ticket; all automatically based on your predetermined notification parameters. In our never ending search to have those truly important notifications, alerts, tickets, etc. on one pane of glass – we just got closer with this enhancement feature from Pulseway. Knowing our staff doesn't have to check multiple products for serious alerts reduces the probability of an alert being missed and that is priceless in the MSP world."
Enterprise Times: What does this mean
This is not the first integration that Pulseway has completed. It already has integrations to Autotask, ITGlue (a Kaseya company), Kaspersky Lab, Pagerduty, Slack, Warranty Master, Zendesk, Webroot. As with the ConnectWise integration the Autotask one, at least, is coopetitive in nature.
For both those organisations it needs to be wary of Pulseway. They can either use the opportunity to improve its own software or embrace the diversity of requirement of  customers. Pulseway is not the first coopetitor that ConnectWise works with. And, as Mihalec pointed out, sometimes it is better to allow the customers to choose what they see as best of breed and accommodate them.