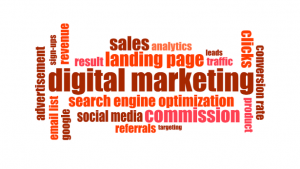 Pulseway has announced the addition of Pulseway MSP Toolkit to its platform. Enterprise Times spoke to Marius Mihalec, Founder & CEO of Pulseway and Edgar Zacharjev, Digital Marketing Director, about Pulseway and this announcement.
Pulseway offers three separate products. It's remote monitoring and management (RMM) software is mobile first and cloud first and is the heritage of the company. It was created by Mihalec to solve the challenge that IT administrators always on the move, have to look after their IT systems. A challenge that Mihalec himself experienced.
From an initially free product for IT administrators it is now used within the MSP community as well. Pulseway has 4,500 paying customers and 400,000 on the free product according to Mihalec. The second product is a Professional Services Automation solution licensed from Vorex. The third is a security management tool that is delivered via partners Webroot and Kaspersky Labs.
The new toolkit is included in the remote monitoring and management (RMM) software. It aims to help MSP's with their efforts in lead generation and digital marketing. Enterprise Times (ET) asked Zacharjev why they launched it.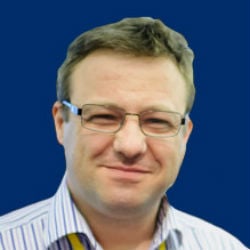 "We deal with MSPs as well as IT administrators. A lot of them have indicated that they struggle in generating leads and generating new business. From our perspective if we can help them acquire new customers they are going to buy new licenses from us.
"We have been talking to MSPs through the whole of last year and at events in the US. Seven out of ten MSPs had an issue with generating leads or demand generation. We thought it would be a good idea to help out our partners as we have had extensive experience in digital marketing. We took our learnings and we to create an easy to use MSP toolkit that can help them start to generate leads within much knowledge about it"
What is the toolkit?
This is not a technology addition to the existing RMM solution, not yet anyway. It is mainly educational and provides advice and collateral for MSPs on marketing and selling their services. Zacharjev explained the three core deliverables:
"We are teaching them how to use adverts actively to generate online leads. How to use keywords to generate traffic to their website. We built out extensive guides and templates to demonstrate that.
"We teach them how to build out their brands on their digital presence. In terms of building out their review base, customer testimonials and website presence and improving their website conversion
"These are in built into the product and they can download that. On top of that we have white labelled brochure ad documents that they can put their own logo on to help them sell their services."
It's not technology then?
In the conversation with Pulseway it became clear that this was not a new Martech solution. Instead it is to support the MSP efforts on digital marketing to create leads and then converting those leads to business. In adding them into the application itself it means that unlike ConnectWise University users can access it as they use the software. ET asked them whether they would look to add functionality within the actual application.
Mihalec explained further: "At V1 we are just doing basic instructions, teaching, educating our user base. For V2 our plan is to automate this, where we can automatically send emails for your potential customer base and maybe integrated with other platform."
With more than 5000 Martech applications already in existence it would be sensible on ET's opinion for Pulseway to partner with other applications. They will be releasing updates through 2019 with the automation likely to come in the second half, though what it will actually included was not clear. To support the release Pulseway is also publishing "The Definitive MSP Guide to Analytical Sales and Digital Marketing" (Registration Required). Enterprise asked for an early view of this document but had not received it at the time of writing.
What else is coming in 2019
This is not the only work that Pulseway are promising to deliver this year. ET asked Mihalec what else is coming in 2019 for its RMM product. He answered:
"From a product perspective we build the product from customer requests. We are adding third integrations and third party patching is one of the priorities. We already have a remote desktop built by us in house using HTTP, so you don't have to open any ports. At the moment it needs an app. We are bringing this to the mobile and to the web. This is the next thing that our customers want to see in the product. Alongside a lot of integrations for PSA on mobile."
Those integrations will also include one to Sage. Pulseway already supports QuickBooks and Xero. Mihalec confirmed this adding:
"That is on the roadmap for the second part of this year. We are working with some of our customers that have an interest in that."
For the PSA solution the support for mobile working will also be extended. MIhalec stated: "We are working right now on an extension to that product. We will have an extension of the service desk component onto mobile devices. Our mobile app will allow you to check tickets, update tickets and close them etc straight from your device. It will be integrated into our main application."
Many of the enhancements are delivered as a result of customer feedback. In some cases such as the sage integration directly, in others such as the Toolkit through identifying a need.
Ambitions for 2019
Like many other "startups" Pulseway was bootstrapped and to date has had no funding rounds. It has a presence in Ireland, the US and India but is one of several providers struggling to be heard in a crowded market. ET asked Mihalec what he hoped to achieve this year, he answered:
"Number one is more awareness in the IT community about Pulseway. To educate IT admins that there is a better way to manage IT systems.
"Number two is growing our customer base, we are 4500 customer now. We estimate that by the end of the year we will have 6000 customers if not more."
It will be interesting to catch up with Mihalec in 2020 to see how far the company has come.
Enterprise Times: What does this mean
This is an innovative move by Pulseway that addresses a clear need in the marketplace. One can argue that there are other sources of information. Amazon lists only two books on the subject currently though:
It might have been interesting to see them create a book and launch it at the same time to create more noise. However what they have done to date will be valuable to MSP's. If those MSP's have the time to interact with it. Finding that time is almost certainly worth it. While what Pulseway is not offering is a technical advantage the advice and best practises should help the MSPs efforts against competitors.
Where Pulseway could make a difference is through the introduction of automation into the process. However, it remains to be seen how much they develop themselves and how much they partner for. The ET view is that they should spend more time partnering than developing yet another, if focused, Martech solution.