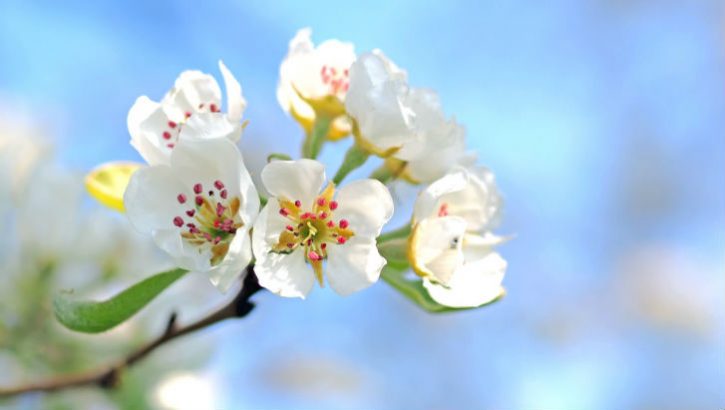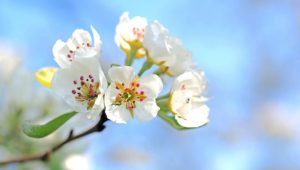 Enterprise Times recently caught up with Tod Nielsen, CEO and James Stirk, VP and GM EMEA at FinancialForce. Nielsen joined the company just over two years ago just as the company hit the $100 million run rate mark. He has helped to refocus the company as it looks to grow well beyond that number. Nielsen shared that the company now has 1,400 customers globally. He shied away from giving exact revenue numbers but was bullish over its recent growth.
FinancialForce is growing again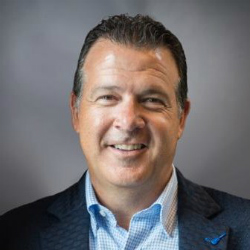 Nielsen opened by talking about the progress FinancialForce has made over the last year. "We are really seeing some great traction in European operations. Quarter over quarter our business grew 94%. Year over year in Europe our business grew 37%. We had a three prong approach. First stabilise where things are, then mobilise to grow and we are active in growth mode. We are super excited for growth and looking forward to working with Salesforce."
The smallest region in which FinancialForce operates is Australia with customers such as PeopleStreme. However, after a considerable number of success there have been fewer announcements from the region. Nielsen explained where they are now.
"Australia, we are really focused on stabilising it. We have over 55 customers there this year and our focus is to get them live and deployed. We are investing in our own services as well as our partners."
Nielsen continued: "In the US we had strong growth in our mid-market segment with deal size of $100,000. Where we didn't perform as well was in big deals. Historically we signed some very big deals, like Cisco. Last year, we only had a couple of large deals so that lack of $4-5 million deals impacts things."
That lack of large deals could have been considered a major problem and Nielsen clearly had spent time trying to understand what had happened.
"Most of our multi-million deals are PSA focused. What we find there is the pipeline looks great. What we are having to get our heads around is that in the past the company bought a $5 million dollar deal. We are realising that a lot of these companies will buy and grow. They might start off with a $100,000 deal and then over the course of adoption, in 2-3 years time, that $100,000 deal might turn into $4 million."
Customer buying habits are changing, and this is being reflected in conversations with other vendors. However, Nielsen rightly, it seems, felt that there is further work on the company focus to complete.
Looking ahead to 2019
Like many companies FinancialForce has just completed its sales kick off for the year. Nielsen was bullish about the prospects for 2019 after the odd apparent hiccup in 2018.
"We think that we are on track to get that stuff moving forward. We are excited about the progress we are making in the PSA space we are viewed as a leader there and win a lot of opportunities and then our financials is doing great."
Honing the focus
Nielsen has spent much of his tenure honing the focus at FinancialForce. This has been an iterative process over the last two years. It started with the shedding of the HCM product to ADP and continued with its focus on delivering products for the services economy.
During 2018 Nielsen spent much of his time with clients, getting a deeper understanding of their needs and how his own sales team works. He achieved this by setting a criteria for his sales team that in order to join their high achiever club, every sales exec had to take him on a customer call. He completed 367 sales calls during the year. What did he discover during this process?
Nielsen said: "One of the things I saw was that our message and our product portfolio had a certain amount of complexity to it. The problem with complexity is that you get variability in the message and the value proposition. What we did this year is focus and to stripe our organisation. We have a group that is focused on Enterprise PSA. Then we have what we call customer centric ERP. What we mean by that is what some analysts call SRP. It's ERP for service orientated organisations.
"Typical customers are mid market customers, they may also use our PSA offering too. We had some really good traction in the second half of the year where deals that started as 40-50K turned into 80-100 K as they added the professional services element."
What FinancialForce has done is sensible. It has let its enterprise sales team focus on larger deals. These take longer to come to fruition, not only in the initial sales cycle, but also to grow. For its smaller deals FinancialForce often offers its core Financial Management solution where it can then add other elements. It now has nine different solutions listed on the Salesforce AppExchange. Besides flagship products Accounting & Financial Management and PSA, companies can add others such as Procurement and Revenue recognition & Forecasting.
Importantly Nielsen has recognised that its Financial solution is unlikely to be adopted by those large enterprises. However, the PSA will be. What can then happen, where professional services are located in a separate business unit, is that they look to adopt the integrated financial solution in a two tier ERP model.
What about the elusive IPO?
Those increases Nielsen clarified were in bookings by value rather than ARR or actual revenues. FinancialForce has hesitated to publish results. As an IPO was one of the possible steps on its growth pattern it is something that they will need to do at some point. Why are they not publishing more detail?
Nielsen answered: "One of the things I am looking to do is get some level of predictability in the business. What I don't want to do is IPO and then miss in the first quarter. Once we have confidence in that then we will start publishing results. For us IPO is simply a milestone, not the goal, it is a maturation."
This does mean that an IPO is at least 18 months away, as it will need to show a level of consistency to investors. Of course there is another possible outcome and as Nielsen is looking to take the company closer to Salesforce, an acquisition by the latter could be a more likely outcome. This will only happen if Nielsen and his team achieve the consistent growth that he is looking for though.
Options running out for Salesforce
One of the reasons that a Salesforce acquisition looks more rather than less likely is the recent cessation of Sage Live (Sage Financials) as an actively sold product. Sage Live, while targeted at smaller businesses was one of the few ERP solutions on the Salesforce platform. There is now only AccountingSeed and FinancialForce, the former is small.
The demise of Sage Live is (Sage Financials) is good news for FinancialForce. James Stirk sees it as an opportunity commenting: "We have seen a lot of conversations predominantly with Sage Live partners who are feeling disgruntled about the decision that has been made. They are now assessing their options."
Sage will be hoping it can persuade those channel partners to stay with it and resell Sage Intacct. While that is not native to the Salesforce platform it does boast a tight integration with it. If FinancialForce can woo some of those channel partners into its own ecosystem then it could help their efforts in the UK.
Organic growth
If FinancialForce is set to grow will it seek further funding? Its last funding round was in 2015 led by TCV. However, it seems that Nielsen is not going out for more funds saying: "We have plenty of cash to operate our business as we see fit. So we have no expectations to raise funding in the foreseeable future."
Another funding round might be tricky without that demonstrable predictable growth as well. He confirmed that the growth was likely organic and it is looking to grow internationally. Stirk gave an update on the international expansion: "In EMEA, it is predominantly the UK and Northern Europe."
Stirk confirmed that this primarily means Benelux, The Nordics and UK and Ireland. He continued: "In  France and Germany we have released language packs. We can only go so quickly. Currently all through channel. We are currently in discussion with opening offices predominantly in Holland."
FinancialForce also has a large development office in Granada, Spain but has no plans to extend that to include Sales. Stirk also confirmed that: "Localisations will be initially focused around PSA and specifically Germany."
The German market seems important. Kimble Applications also has a presence in Germany and several customers. It is the largest market in Europe and FinancialForce cannot afford to fall too far behind its rivals.
What will success look like
ET asked Nielsen what FinancialForce was looking to achieve in 2019. He answered: "Number one is really grow into our own with this product motion for both PSA and ERP. Salesforce continues to have incredible growth and to ride that wave.
"We have an Account Executive (AE) based here that has built a really great relationship with Salesforce and he was our highest performing AE last year."
Stirk added: "What we now trying to do is now focus on the verticals we want to play at. Those are high tech, business services, comms and media which is our sweet spot. Really make ourselves the no 1 in our chosen verticals. To do that we need to leverage better channel and SI relationships and really playing into the salesforce ecosystem. It is easier to sell our things to existing platform users."
Enterprise Times: What does this mean
The reformation of FinancialForce continues. When ET spoke to Dan Brown he was starting a journey to hone the development function into the engine that powers the company. Brown confirmed last Dreamforce that this work is now complete. Nielsen seems to be doing the same with the remainder of the business.
The company has a clearer focus going forward. In some ways its messaging last year was too broad, too vision like. There is now more reality behind what it will actually deliver. This should mean that when it gets to each bid it will have a clearer idea of whether it should pitch and what its chances of success are. In time that should result in more sales and if the upsell message is clearer also help to expand business within new customers.
If it can form further relationships between its own AE's and those from Salesforce then this could be a very strong year for FinancialForce.