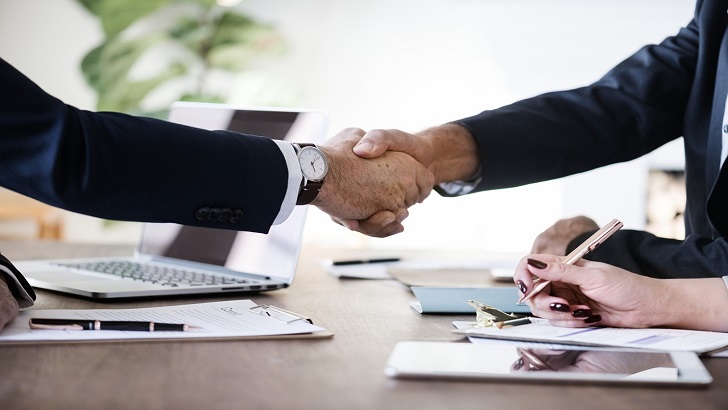 Episerver has announced a strategic partnership with Branding Brand, a mobile eCommerce and engagement platform designed to connect more channels, vendors and customers. The partnership will extend progressive web app (PWA), native app and store technology support to Episerver retail customers.  According to the company this will enable deeper personalised experiences for Branding Brand's portfolio of enterprise clients.
Providing a seamless experience
Episerver data from nearly a quarter billion retail sessions shows that desktop conversions are outpacing sales made on smartphones. However, the majority of traffic for a number of years, has come from smartphone devices. If enterprise retailers continue to lag in mobile conversions, digital-first brands could take the lion's share of sales. These companies will have the advantage of offering seamless experiences across all touchpoints.
Episerver's sample data further indicates, that website visitors coming from organic search have the lowest bounce rate across referral sources. This proves that the search engines' de-ranking of non-mobile friendly sites may be helping improve mobile-to-mobile experiences.
Building eCommerce touchpoint experience
According to James Norwood, Executive Vice President, Strategy and Chief of Staff at Episerver, "Retailers need to support that level of ease. Everywhere, whether it's an app to an appliance, store to site or any other touchpoint combination consumers wish to interact. Retailers must be more agile in their approach to building experiences that cross channels."
The partnership between Episerver and Branding Brand will allow more retailers to create modern commerce scenarios that start on mobile. The user experience would then be extended to any touchpoint a shopper wishes to interact with.
Christopher Mason, CEO and Co-Founder of Branding Brand said: "Customers have already outpaced retailers when it comes to their use of technology-driven experiences. Episerver has developed a reputation for helping retailers create experiences that consumers crave.
"Our shared customers are already benefiting from personalised mobile experiences. This partnership will help align our technology in ways that may not be common commerce scenarios today. This may include voice-activated shopping – but will be tomorrow."
Mobile blind spots
Research from PayPal last February highlighted that UK small businesses are continuing to lose mobile eCommerce sales. Retail businesses are not offering websites that adapt for easy use on smartphones and other mobile devices. Mobile blind spots could be costing businesses a slice of £25 billion in mobile spending in 2019.
Enterprise Times: What this means for retailers?
Branding Brand has made a name for itself supporting some of the world's biggest brands. They achieve this by using mobile as the digital thread to connect in-store and online worlds. Episerver's proven personalisation capabilities will tie those connections together by presenting the experiences that matter most to individual consumers in a particular moment, on whatever device they choose.
Hopefully, the new partnership will deliver those intuitive mobile-first experiences that retail customers already benefit from, connected to AI-based personalisation for improved business outcomes.
Mobile shoppers still continue to suffer from poor user experiences. Only time will tell, if this strategic partnership will close the engagement gaps in unified digital Commerce.