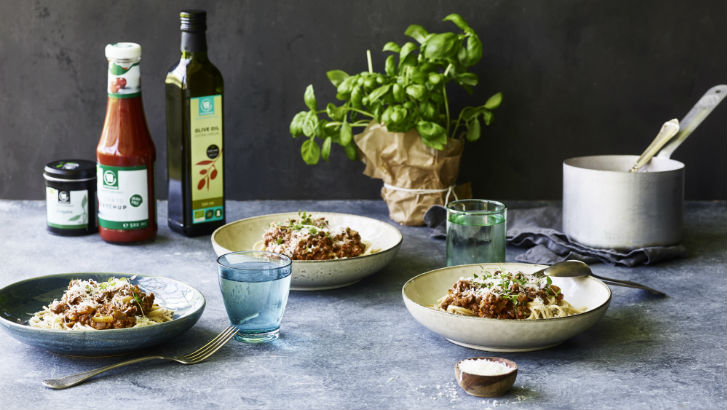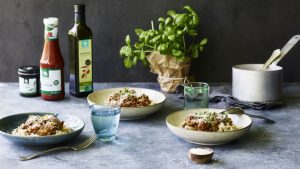 Infor recently announced some significant progress on the major ERP project ongoing at Midsona. Midsona is a leader in health food and personal care. Over the last few years it has expanded rapidly primarily through acquisitions. Its 2018 results saw revenue growth of 33% to SEK 2,852 million.
Recent acquisitions included Davert, its first major foray into the German market. It faced a common challenge for high growth companies that have done so through acquisition, too many ERP solutions in place. In fact, the company had five ERP solutions used across the group: Movex, Navision, Netvisor, Pyramid and Jeeves.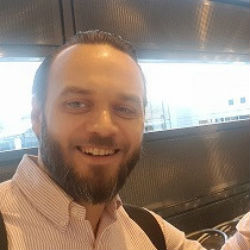 Christoffer Filippini, IS / IT Manager, Midsona explained further: "With five ERPs in place across the group, we faced a great deal of unnecessary complexity. This was expressed by the same product appearing under different SKU references throughout the group, resulting in long transaction times. Instances such as these made the decision to standardise an obvious one, especially as we continue to acquire new companies. "
The decision
In 2017 it looked to review the ERP market and considered several solutions for their fit to its industry. It was looking for a solution that would enable its internationalisation and help deliver standardisation of business processes across the group. It divided the project into phases.  The first phase according to Filipini was: "Phase 1 was to do a business analysis of which ERP system to choose, build the common platform based on that ERP system and the pilot implementation in DK."
In the end the choice between systems was between Microsoft AX and Infor Cloudsuite Food & Beverage (Infor M3). It chose Infor Cloudsuite Food & Beverage. The decision was based partly on the already existing expertise of Infor (Mobex) in Denmark and the total cost of ownership. Midsona wanted to adopt a configuration rather than a customization approach to remove the reliance on expensive consultants in the future. The company also opted to implement several other Infor cloud based systems; Infor BI, Infor d/EPM (Enterprise Performance Management) and the Infor Factory Track as part of the solution.
It selected IT service company EG to help with the project. Lennart Svensson, CFO at Midsona commented: "For us, it was important for a collaborative partner who has knowledge of the systems that were current and to be able to make a relevant preliminary study. EG also has the strength and muscles required to carry out a project of this size. We feel secure with the industry expertise that EG consultants possess and their ability to work on the customer's side."
First phase completed
EG completed the first phase with Midsona going live on 1st March 2018 in Denmark successfully. Infor BI and Infor Factory Track went live at the same time. There was a delay for Infor d/EPM. It was originally scheduled to go live in September 2018. This will now happen at the end of the full year in March 2019.
Midsona are using a single tenant solution hosted in AWS data centres in Frankfurt. This is important with Midsona looking to expand across Europe in the coming years. Having its data hosted within the EU should help to reduce any compliance issues. As it looks to grow, it now has a standard solution that it will roll out as further acquisitions occur. Filipini added: "Powered by Infor CloudSuite Food and Beverage, our common business platform will make it easier, faster and more cost-effective to bring new acquisitions on board as we continue our drive to double in size over the next three years."
The implementation work for Sweden is now also complete. EG is now moving onto the deployment phases for Norway and Finland. For Infor this is a significant step and for EG a validation of their capabilities.
Johan Made, General Manager for the Nordics, Infor commented: "Large scale cloud deployments such as this one at Midsona demonstrate the many benefits of cloud at enterprise scale.
"Firstly, there is the financial saving of rationalising five ERP systems to one consistent base. But beyond that, the ability of cloud-based systems to handle localisation differences, deliver easier and faster technology upgrades to support growth and to remove the need for customisations and expensive external consultants, creates a compelling business case for businesses looking to develop a platform that can support digital initiatives that help create a dominant position in their markets."
Enterprise Times: What does this mean
This is kind of announcement that demonstrates that Infor, and its partners, have the ability to deliver transformational changes in manufacturing companies. Over the last few years Infor has made several customer win announcements including Intersnack, Kiviks Musteri and Fullers. This announcement demonstrates that not only can it win new business it is starting to deliver the promised outcomes. Infor will want to persuade other manufacturers to look at its solutions. Then, like at Intersnack who moved from SAP to Infor, it may win even more customers to its platform.
For EG it is vindication of a job well done at the Nordic manufacturing company.