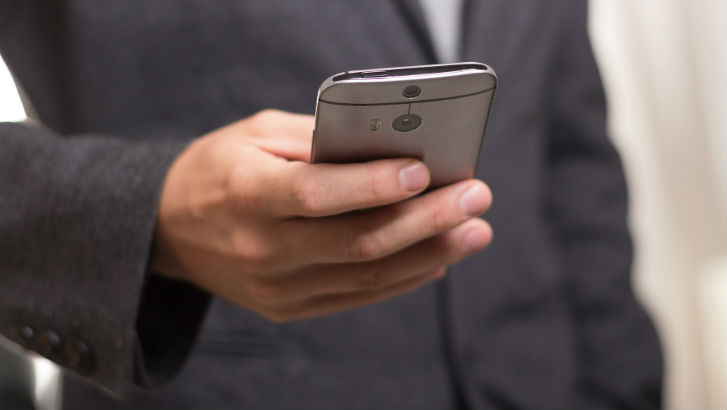 simPRO has released a new version of simPRO Mobile for both Android and iOS devices. This latest release includes a new TimeSheet App. Its aim is to ease the administrative burden on field engineers, capturing time spent on jobs for billing or project tracking.
simPRO Chief Technology Officer Jonathan Eastgate commented: "The ability our Timesheet app gives to allocate times across a variety of work completed in a day means that businesses can better account for the time their staff are spending on each project.
"The extended app gives all engineers who use it a new level of autonomy. Time can be recorded retrospectively – or as the job is being completed. And the ability to use the app offline gives users access to review and record activities no matter where they are."
Full featured Timesheet app
There are several features included in the new application. At the start of the day users are able to clock on with a single click. They are then able to view the schedule of tasks for the day and week, identify conflicts and resolve those quickly through an option to reschedule.
Additionally, managers are able to distribute time based on hours or percentage worked. Supervisors and project managers are also able to duplicate time across the team, reducing errors, and improving efficiency. At the end of the day users are able to simple clock off, ending the day and the time tracking.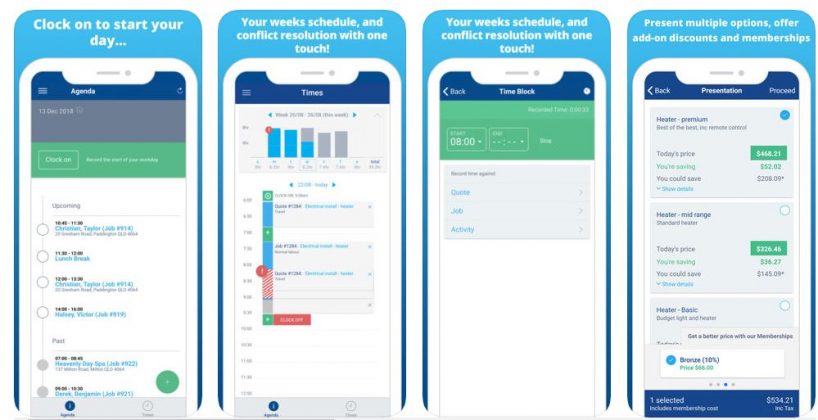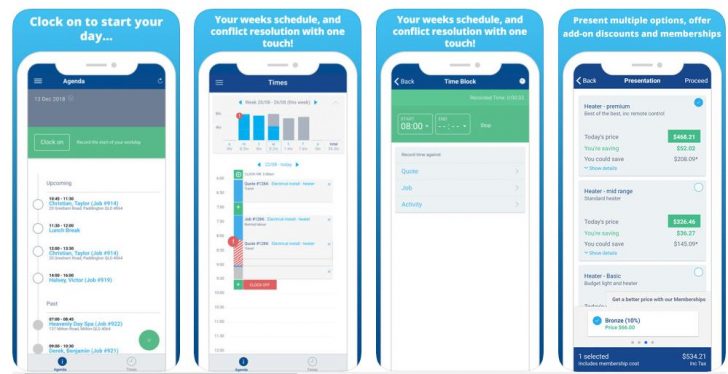 Eastgate added: "This is simPRO's first software release for 2019 and is a great start to the year – following a ramped up release cycle in 2018."
While this maybe the first release for simPRO mobile it is not the only update the company has announced this week.
simPRO 19.1.4
In its fourth update of the year for simPRO it now includes better tax support for the US. The solution now allows companies to create and update US taxes for users to pass on costs from suppliers direct to customers. The system allows companies to set up local, state and federal taxes using the new solution. The solution allows the creation of four types of tax
Part income
Labor Income
Purchases
Purchases Tax Income
Users can then apply these tax codes to jobs, vendors and updated as part of the receipt and invoice creation process. While flexible, the onus for this update is placed on companies to add their local tax rates. This may be a cumbersome process for operating across or having vendors in several different jurisdictions. There also seems to be no place where a date for change are created, much of the process appears manual.
While this is a step forward simPRO is not simplifying the task for its users by maintaining a tax system for its customers. This is an onerous task. It means that each customer will have to complete the work. This differs from some cloud solutions that ensure taxes are updated as part of the maintenance for the solution, at least at State and Federal level.
The release also includes several bug fixes. Additionally, it delivers the ability to lock cost centres in a quote or job. A padlock icon now appears on the screen to identify whether a particular cost centre line is locked or not.
Enterprise Times: What does this mean
simPRO continues to roll out functionality for its Mobile application. Launched in July last year it now adds Timesheets to the sales and quotation functionality. Initial feedback on the app is positive with more than 4 stars on both the Google Play and Apple iTunes store. With this latest feature simPRO will hope to gain even more downloads and reviews.
While simPRO is constantly producing product updates, there is no indication of what the mobile app will contain next. Eastgate infers further updates during 2019. It will be interesting to see what they deliver.