Intuit has announced that it has launched a redesigned ProAdvisor program in the US, Canada and Australia. The new program is the result of feedback from users and research into global accounting trends according to the company.
Historically, the program was designed in a similar to way to most other software vendor channel programs. That is, the tier level depended upon the value to QuickBooks in terms of the number of QuickBooks clients and the number of QuickBooks certifications the Accountant or Bookkeeping firm had attained.
Why is Intuit penalising Australian Accountants?
The new system is an iteration of this. It is still based on a points but has a slightly more complex formula. Intuit state that the rewards vary by region, this make sense in some cases. For example in the US it is possible to gain 25 points for every QuickBooks Self Employed subscription, it is not available elsewhere. Another anomaly is that only US partners will gain the benefit of 200 points for advanced certification for every employee.
The main discrepancy is that the US and Canada partners both get 50 points for every Quickbooks Online subscription for a client. However, an Australian firm will only get half as much, 25 points. Some of the services offered between the two countries are different, but not enough to justify such a difference. The cost of a subscription is currently AU$21 (US$15) and US$17. This might be the reason. It will be interesting to see whether Australian Accountants take umbrage.
What do you get
As Accountants build up points through selling subscriptions and earning certifications they pass through different tiers with difference benefits. There are four tiers:
Silver 0-100 points
Gold 200-799 points
Platinum 800- 1,599 points
Elite 1600+ points
Each level provides an increasing set of benefits across four broad categories.
Marketing Tools: This includes a ProAdvisor listing access to the new marketing hub and increasing discounts on subscription for marketing tools. These are Constant contact email marketing and Squarespace website builder. There is also access to the new Marketing Hub. Gold tier and above can also purchase branded merchandise from the Merchandise stores.
Product Support: There is immediate access to phone and chat support but upon attaining Platinum, partners access a priority support level.
Training: There are increasing levels of training resources available as partners rise through tiers. All levels include access to online training and certification.
Software and Services: All partners gain access to a range of benefits around these. Notably, discounts on client QuickBooks subscriptions, up to 50% when the partner does the billing.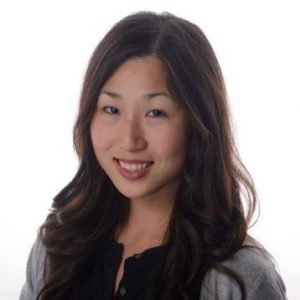 The Elite tier is new and besides offering increasing discounts on email marketing tools, there are also free in-person courses to help the firm grow and improve, available in the US only currently.
Julie Chen, Global Leader for the QuickBooks ProAdvisor Program, Intuit QuickBooks commented: "The goal of the ProAdvisor Program is to provide support for our accounting partners so they can accelerate their growth within Intuit's ecosystem. With these new changes and updates, we hope it is even easier and more rewarding to participate in the program. Accountants bring such value to their clients and strong insights within the industry, and it's important that we work with them to drive positive change."
Enterprise Times:  What does this mean
This is a sensible improvement to the cloud pro-advisor program. The different levels produce a different set of benefits that partners may aspire to. The benefits available to the US are understandably more than elsewhere because of the amount of resources available to QuickBooks in that country. The wide range of benefits is something that its main competitors and rising star Xero will find hard to compete with.
In some ways this makes it even more surprising that it appears to have discriminated against Australian Accountants. Xero has a grip on that market and one might have expected a better offering. There is no indication that these new tiers will become available in other Anglophone markets such as the UK and South Africa. However, with QuickBooks Connect London being held in February, this might be one of the key announcements there.
Intuit celebrate 100,000 subscriber in time for QuickBooks Connect