Everipedia is building an encyclopedia based on blockchain technology. It plans to improve and expand its IQ ecosystem in several major phases. Everipedia launched its initial blockchain network in August 2018. This allowed users to begin staking IQ tokens and receiving rewards for curating and editing articles. Although the original network launch was successful, improvements will enable Everipedia's global community to grow on a much larger scale.
"Everipedia is the encyclopedia of everything for everyone," said Everipedia CEO and co-founder Theodor Forselius. "Since day one, our goal has been to make a platform accessible to everyone. The new user interface will set a new precedent for how dapps can bring blockchain technology beyond the sphere of blockchain enthusiasts and to the masses."
Improvements coming for Everipedia
The improvements and expansions which Everipedia has announced it will deliver include:
a new user interface
importing Wikipedia articles in additional languages
improved language support
team expansion.
The expansion will begin with the launch of its new user interface. This aims to improve on the user experience, thereby broadening the appeal of the platform for mass market adoption. While Everipedia believes its current registration process is simple for the technologically-minded and blockchain-savvy, its goal with the new platform is to provide a better user experience which emphasises ordinary Internet consumers and editors of traditional encyclopedias.
Everipedia has already completed the importation of Korean and Mandarin Wikipedia content. It will move on to add:
The new platform has undergone major upgrades to increase language support. This should place its resources in a stronger position prior to formal launches of Everipedia in new countries and languages.
Contrary to most projects in the blockchain space laying off staff due to market conditions, Everipedia is increasing their team size in Santa Monica, Stockholm, China and Korea. This expansion includes a sizeable addition to the developer team with three new full-stack developers and two new front-end developers.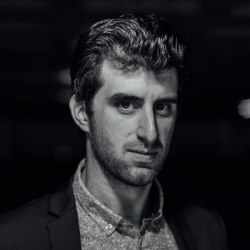 "With major user bases in regions such as China, Korea, Latin America and Russia, we are excited to incorporate language support in these regions to further expand Everipedia. With the new upgraded platform we plan on making Everipedia a global movement." said Travis Moore, Everipedia Chief Technology Officer and Co-Founder.
Expansion of the IQ ecosystem with new dapps under development
Everipedia is also expanding its IQ Network beyond the blockchain encyclopedia via several new dapps which are in development. To do this Everipedia is using in-house resources as well as providing necessary funds to other teams developing dapps using the IQ token.
Some examples of dapps under development include:
a prediction market dapp
an oracle service dapp
an on-chain facts dapp
a quora alternative using blockchain technology.
"The development of new apps powered by the IQ token is the next step in truly creating a decentralized consumer dapp network around a single token," said Everipedia President and co-founder Sam Kazemian "We're very excited to build these apps using EOSIO technology and increase the value and utility of the IQ token along with it."
The Everipedia platform and blockchain rationale
Everipedia has built its implementation on the EOS.IO blockchain. It justifies the decision to incorporate blockchain technology on the aspiration that Everipedia become a peer knowledge base – an encyclopedia owned and hosted by the community itself rather than one central organisation.
Because Everipedia exists on a peer-to-peer basis, through IPFS, it becomes virtually 'uncensorable' by those alien regimes which seek to rewrite or censor sites like Wikipedia. Added value comes from the ability of Everipedia users to earn rewards for contributing and curating content in the form of IQ tokens. The idea is that this enables users to govern the knowledge base.
About Everipedia International
Originally started in 2015 – by Theodor Forselius, Sam Kazemian, Travis Moore and Mahbod Moghadam – as a more modern and inclusive alternative to Wikipedia, Everipedia is:
building a peer-to-peer encyclopedia on a blockchain
incentivising content creators, by making them stakeholders in the knowledge base themselves.
Everipedia's official mission is to modernise, consolidate, and decentralise governance of an online encyclopedia. They aim to do this:
by allowing more editorial decision making in the editing process
while allowing for a wider breadth and scope of content from traditional encyclopedia websites (for example, Wikipedia)​.
Part of Everipedia's alternative was to import all of Wikipedia's content onto its own platform. This laid a foundation for people to add content to these pages that would not necessarily be accepted on Wikipedia's platform, such as links to their websites and social media accounts.
In addition, Everipedia's users can create additional pages for people, organizations, and other subjects not found on Wikipedia. Its inspiration came from Y Combinator ​'s co-founder Paul Graham 's blog post of 2008 entitled "Startup Ideas We'd Like to Fund." In his list of ideas, he called for "more open alternatives to Wikipedia": "Deletionists rule Wikipedia. Ironically, they're constrained by print-era thinking. What harm does it do if an online reference has a long tail of articles that are only interesting to a few people, so long as everyone can still find whatever they're looking for? There is room to do to Wikipedia what Wikipedia did to Britannica."
Enterprise Times: what does this mean
Do we need another Wikepaia? What is the value of a Wikipdia-like alternative resource based on blockchain technology? This is not clear (which is not to say that advantages do not exist, for example providing contributors/participants with some form of reward – albeit in token form).
That said, Everipedia claims it has millions of monthly unique users and over six million wiki articles. As such everipedia.org believes it has already surpassed English Wikipedia as the world's largest English encyclopedia when measured by content.
This is a confusing area. With the ICO/token 'market place' being questioned as well as in freefall (at the time of writing), Everipedia may face challenges more to do with its IQ Ecosystem than with its information.