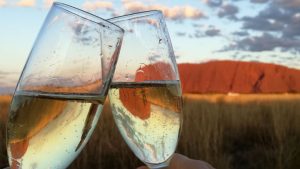 Xero has announced that it now has one million subscribers across Australia and New Zealand. The news comes a little over eighteen months after it reached the million mark for all its regions. The news confirms that it has established itself as the market leader in the ANZ region, but for how long? Xero topped the annual Canstar Blue poll with 33 out of a possible 35 stars. Intuit QuickBooks is catching up. Last year Xero received 34 stars. This year QuickBooks gained 31 stars compared to 2017's 27 stars. With QuickBooks already having 880,000 users outside the US, Xero cannot get complacent. In third place MYOB, once market leader, is falling further behind. One wonders if and when it will be replaced by another vendor in third place. It crashed from 29 stars in 2017 to only a 22 star rating this year.
Xero is happy too and should celebrate this landmark. Craig Hudson, Xero's Managing Director of New Zealand & Pacific Islands, says: "Our purpose is to have a positive impact on the world by helping small businesses grow. Cloud technology has revolutionised the way small businesses operate. They are now working anytime from anywhere, with 24/7 real-time access to their financial position."
Is it all about ANZ?
What Xero manages to capture is that it champions the small business in its region. Hudson added: "In Australia and New Zealand the penetration of cloud accounting sits around 40 percent, more than double what it is worldwide, which shows clear leadership and uptake. This is exciting, because while both New Zealand and Australia are geographically distant, the innovation we see coming from our region is powered by cloud technology and global connectivity. Xero's next opportunity for growth centres on the continued evolution of cloud technology and together, with our small business customers and partners, we are paving the way to extend business offerings on the Xero platform."
While this is true, Xero needs to be careful as it looks to grow as a multinational company. Growth outside ANZ is just as, if not more, important for the company. Championing the "leadership" of the region will not sit that well with organisations in Singapore, the UK and the US for example. In the UK Xero is also looking to unseat a legacy rival, Sage. With a change at the top of Sage the battle might be about to get tougher, though the UK is likely, in a few years, to be the next region hitting the million mark. It shouldn't be, as the US is a far larger market. However, Xero has struggled to really make an impact there as Intuit is fighting back aggressively with its product.
The numbers flowing through Xero in the ANZ region are impressive. In the last 12 months alone.
259 million invoices passed through the platform
$1,514 billion worth of transactions processed (in and out)
More than 1.2 million employees paid through Xero payroll per month
Sustaining growth
Importantly, this is not just about quick wins in the region. Xero should find this growth sustainable. It has attracted a solid partner community of accountants and bookeepers. Importantly, these are the partners that adopted cloud first and should also become the advisors to new small businesses as they are more in tune with modern technology. It is a strategy that it has adopted elsewhere and means that growth depends partly on the success of those partners. A measure of success is its events. Its latest Xerocon in Brisbane attracted 3,500 attendees and its roadshows in the region attracted over 13,000 registrations.
This community of partners is important as Tim Hoopmann, the founder of Spinn Business Solutions, a cloud technology consultancy, previously a cloud based bookkeeping business, the Cornerstone Group commented: "Xero does an incredible job of creating a community. That didn't exist before for bookkeepers or accountants — they helped us feel like we were part of something."
This is a tactic that is also working in the UK, though not without competition from both Sage and Intuit QuickBooks. However, in the ANZ region Xero should maintain its dominance as more and more small businesses move their accounting systems to the cloud.
Enterprise Times: What does this mean
Xero is right to celebrate this success. However, it should not forget that it is also a multinational company and needs to continue attracting customers beyond those borders. As more and more companies shift from legacy on-premises accounting solutions to the new cloud solutions, Xero are well placed in the ANZ region to win an even greater share. According to government figures there were just over 2 million small businesses in Australia in 2015 (0-19 employees). In 2016 there were nearly 490,000 small businesses in New Zealand. Those numbers show that there is room for growth in the region for Xero.
If penetration of cloud accounting sits at 40% there is still a large addressable market for Xero. It needs to ensure that it can woo new partners, often those with long term relationships with other vendors, into its fold.
Can it do the same in other regions and countries? It is succeeding in the UK and is also increasing its presence in South Africa. The US is the most lucrative market but it has struggled in part to make an impact. It has increased its presence in Asia but has not yet tackled Europe. Will 2019 see Xero launch in Europe, it does need to consider how it grows outside of the mainly anglophone countries it operates in now.