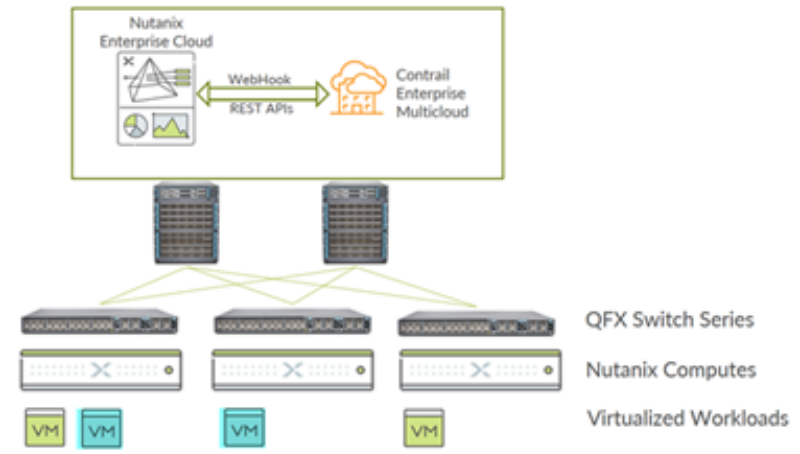 Juniper Networks (Juniper) and Nutanix are partnering to deliver integrated solutions for a secure as well as automated multi-cloud enterprise. The rationale is their common belief cloud adoption will see most enterprise IT infrastructures needing to operate in a multi cloud environment, where enterprises can securely connect users and clouds, applications and data with automated operations and end-to-end visibility.
As Rami Rahim put it at Juniper's NXTWORK event held in London in November, "Juniper is declaring war on complexity. Engineering simplicity (has become its) core guide. (And) this will happen in the context of multi cloud, which is the next chapter in IT."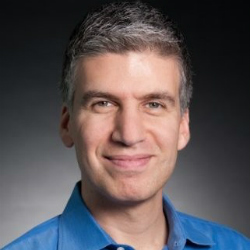 Multi cloud and Nutanix
For Juniper, multi-cloud is more than a networking proposition. Necessarily it requires pools of supporting infrastructure which span both compute and storage. In effect, the path to multi-cloud will have to leverage an ecosystem of suppliers committed to advancing the interests of enterprise IT.
In this context, Nutanix brings competence in multi cloud computing. It offers the capability to mix on-premises and in-the-cloud workloads. By offering easy-to-deploy and simple-to-manage cloud infrastructure, Nutanix opens up clouds. It seeks to:
reduce extortionate talent and computing pools
support budgets which can make cloud an affordable and practical reality
handle the integration and packaging of operations
make deployments possible for all shapes and sizes of enterprise.

Juniper and Nutanix
Built around the Nutanix Enterprise Cloud will be the integration of the Juniper QFX switches and its Contrail Enterprise Multicloud. Together these will provide:
network visibility
analytics for virtualised workloads
simplified and automated network connectivity
management of a scaleable fabric
a distributed enterprise cloud architecture.
Additionally, integration of Juniper's Contrail Enterprise Multicloud solution with Nutanix's Prism and AHV will enable enterprises to build not only private clouds but also to move workloads between multiple public clouds and these private clouds. If delivered as described, this will enable enterprises to exploit diverse workload placements to occur while maintaining a uniformity of operation.
The point which both vendors make is that enterprises must not have to introduce different operating models for different hosting environments. If they did the resulting complexity would cripple, even eliminate the benefits of cloud. By using Nutanix Prism and Contrail Enterprise Multicloud, enterprises would operate on-prem and/or public cloud environments as a single set of resources to which they would apply end-to-end policies from one management 'station'. The underlying infrastructure would support the workloads.
Such a cloud deployment would not be acceptable if it was not secure. Juniper and Nutanix are collaborating to integrate Juniper's vSRX virtual firewall into the Nutanix Enterprise Cloud running AHV. vSRX secures such a hyper converged infrastructure with automated threat remediation and micro segmentation between on-premises and cloud workloads.
Enterprise Times: what does this mean
Juniper and Nutanix like to characterise their partnership as a changing of the guard. They  argue that traditional (legacy) suppliers to enterprises will not lead (and possibly survive) if they only promote an operational model which does not introduce simplicity. This explains why Nutanix and Juniper are combining to offer a joint solution.
Ultimately, multi-cloud – to succeed – must involve operational change as much as supporting infrastructure. For its adherents, multi-cloud represents a different way to conceive of the role of infrastructure. Such an approach probably requires a fundamentally different means of interaction. In this context, both Nutanix and Juniper are committing to:
simplifying operations
abstracting complexity
automating workflows.
Arguably, all three are necessary if the promise of multi-cloud is to arrive. The important factor in all this involves moving beyond thinking of cloud as an either/or proposition (on-prem/off-prem, public/private). For Juniper and Nutanix this cannot be the case when enterprises have existing applications with needs for control which go beyond what pure public clouds provide.
For such enterprises, well-controlled, on-premises clouds are critical, as is ensuring that these can operationally and functionally co-exist alongside and with public clouds – where necessary. It is this analysis which appears to lie at the heart of the Juniper-Nutanix partnership.