At its Insights conference Deltek has announced a second major product improvement. The first was around Deltek Vantagepoint PSA solution, the second is around Deltek PIM (Project Information Management. Deltek PIM is targeted at the architecture, engineering and construction industries. The software came from the acquisition of Union Square in 2016.
Addressing the challenges
In the recent Insight to Action report the authors noted that 63 per cent of professional services firms saw increasing complexity of projects as a challenge. 52 per cent saw it as the number one challenge. To help address this Deltek has invested in the PIM solution so that it can capture information more easily. It has also deepened the integration with Deltek ERP so once captured the information is used effectively. Improvements include the ability to create mobile forms so that users can enter data as they work, rather than having to return to an office to complete their work. It has also improved the document management interface and improved security.
Deltek claims that Deltek PIM is the only solution deployed via the cloud for the AEC industry. Bentley (with ProjectWise) might argue the point. There are other solutions though, these include Newforma, Coreworx. Coreworx offers cloud deployments but does not appear to be a true cloud solution.
Disappointingly, no further detailed information around the recent enhancements to Deltek PIM was available. It has continued to win new customers since the acquisition, according to Deltek it has added thousands of users, how many more customers than the 450 it had at the time of the acquisition was not revealed though.
One customer, CDG Engineers recently replace Newforma with Deltek PIM. Brad Bowman, IT Administrator for CDG Engineers and Associates commented: "Before Deltek PIM, it took a lot of time to sift through multiple locations to find critical project information. Now the data we need is just a few clicks away."
Increasing speed of deployment
Deltek also announced a method by which it improves the speed of deployment. Rather than look to deploy every piece of functionality, it implements email management first.  This has a rapid ROI and is simpler to deploy. It means that companies quickly see a benefit from the software and can then roll out other functionality in due course.
What does this mean
Union Square looks to have found a new home within Deltek. There are still some employees remaining from the old company, though the leadership including Richard Vincent (former MD) and Simon MacArthur (former CTO) appear to have left the organisation. The latter has not updated his LinkedIn profile.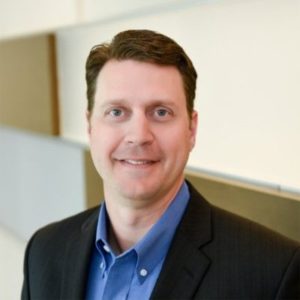 Deltek appear to be moving the software forward though. The win at CDG Engineers is testament to that. Warren Linscott, SVP of Deltek Product Management commented: "Companies are leaving less sophisticated solutions and disjointed network folders to leverage the power of Deltek PIM for managing their emails, documents and drawings, which is changing the way they run their businesses. In a world that is inundated with information, the firms that proactively manage their project information will have an advantage over the competition. Deltek will continue to deliver innovative solutions that power their project success and give Deltek users a competitive edge."