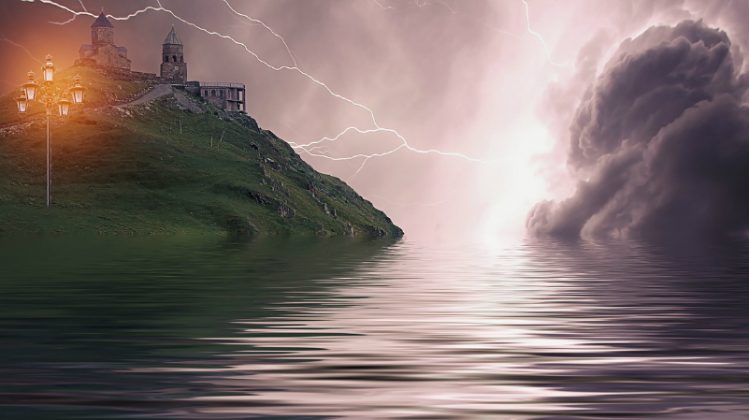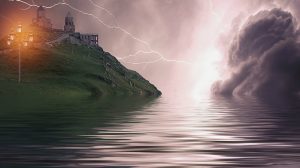 FinancialForce has announced general availability of its Fall 2018 PSA Release. The product update is one of the most functionally rich the company has achieved for some time. In part this is due to the changes that Dan Brown, CTO FinancialForce has introduced into the company since he joined just over a year ago.
The Fall also saw an update to the FM (Financial Management) solution. Enterprise Times spoke to Raphael Bres, Vice President & General Manager – Financial Management about the update in general.
Einstein sees the light of day
For a couple of years after Salesforce announced Einstein, its AI engine few partners delivered anything in the way of products. FinancialForce has now unveiled new analytics products for both PSA and FM.
Bres is "excited" about the new release. He explained: "We are using Einstein for both Financial reporting and Financial Analytics. Historically financial reporting has been done separately from Financial Analytics, it was done in BI or a data warehouse. Here we are delivering a solution in Einstein where we are using a single data source for both financial reporting and financial analytics."
It sounds "great" but what is it actually delivering? Bres explained: "We are no longer limited by the number of dimensions because we can carry up to 250 fields on one transaction line."
"You can run a balance sheet, you can run an income statement. From this you will have a revenue amount. You can switch from this amount of revenue directly into analytics, you can slice and dice on multiple attributes. You can apply advanced analytics on that amount."
This is brought together in a Financial statement dashboard that combines both Financial Reporting and Financial Analytics.
Einstein for PSA
The new FinancialForce PSA Analytics does the same for PSA that the Einstein analytics pack does for FM. In this case it leverages all PSA data from the CRM, through project delivery to revenue collection to provide deeper insights. Users can analyse "simple" metrics such as utilisation, capacity and backlog but are now able to personalise dashboards, quickly drill down to gain insights and understand what corrective actions they need to take to enhance the business.
FinancialForce has also added advanced forecasting modelling. This will help deliver an improved resource management experience for planners. Overall it delivers a wider and deeper 360 view of the customer across CRM, PSA and FM.
Consolidated Invoice
With this release comes the first iteration of Consolidated invoice, with more updates promised in Spring 19. This is a requirement that several customers need, and in part already addressed themselves.
Bres commented: "They (customers) have already customised a consolidated invoice. We have a lot of customers combining multiple revenue streams. If you look at FinancialForce for example: we do subscription billing for the software but we do have consulting doing SoWs and implementations. We are able to present to the customer a single invoice regardless of the billing engine and regardless of the revenue stream."
Collections
FinancialForce has also created a new workspace for collections (Accounts Receivable) teams. With this release it has also automated the production of dunning letters and emails. This brings improvements direct to the finance teams. The new workspace also delivers insights from across the business. As Bres explained it surfaces "not just traditional A/R data".
"It is not the traditional way of collections. We want to blur the back office with the front office. When you want to collect moneys you might want to contact the customer success manager. You may want to talk to the account executive. You might want to check there are not large opportunities."
A clerk can view financial information, sales information and also support requests or feedback on projects. They will know when negative feedback on a project is given, which may change how they approach the collection.
Global expansion
The Release also contains French, Spanish, and Dutch language packs. Bres explains the reasoning behind this: "When you look at some languages, like French it is already regulatory in Canada and we wanted to do it for all customers. Yes, we are getting more and more global customers and we started to have requests to have product translatable and have a pack of languages."
What this doesn't mean is that FinancialForce is looking to geographically expand its presence, yet. Bres was not drawn to answer that specific question but did comment: "We believe that there will be some Asian languages coming soon."
One could speculate that this could include Japanese, a country that Salesforce is getting traction in. An example of that is the Salesforce Partner Rootstock that has signed up partners and is opening an office in Japan. When Enterprise Times spoke to Jeremy Roche, then CEO, two years ago he was looking to expand. Those plans were put on hold but it seems likely, especially considering the Dutch language that they may about to have the dust blown off them.
FinancialForce looks to integrate
Another feature announcement is the new integration hub. The first integration it delivers is between SAP Concur and FinancialForce PSA. ET asked Bres whether this used Mulesoft and what customers could expect.
"We started work before the acquisition of Mulesoft, this is actually with Cloud Elements. It is an integration platform in the cloud. They do have some connectors. First, we are working on integration for PSA to transfer expenses for projects."
According to Bres they also have the connectors for legacy GL solutions such as Oracle and SAP. This would enable FinancialForce to attack the two-tier ERP market. Especially where global organisations have professional services units are set up as independent business units. HPE is an example where FinancialForce already provides the PSA and finance system for such a division and it integrates to an SAP backend according to Adam Jones, Advanced Planning & Innovation Lead at Hewlett Packard Enterprise. As far as Enterprise Times is aware HPE do not yet use the connector.
While the work began before the Mulesoft acquisition we asked Bres if they are looking to change, Bres replied: "For now we are with Cloud Elements. We are also looking at Mulesoft. We are waiting for the response of the market and whether the Mulesoft price point is right."
In the short term it seems unlikely that FinancialForce will change. However, Bres is sensibly keeping a watching brief on how successful Mulesoft becomes within the Salesforce organisation. Some software vendors may work better with an independent such as Cloud Elements.
Struck by Lightning
This release also sees the next phase of the Salesforce Lighting project complete. ET asked Bres whether the project is finished:
"Absolutely yes. We went through two steps. First, we made our applications Lightning Ready. What we did in the second phase in the Fall 18 release, is to have a complete adoption. It means that we are leveraging the lightning components. We are redesigning the pages. The advantages are tremendous."
The new Lightning interface delivers information from a variety of sources as soon as the user accesses a page.
However, while the project is complete FinancialForce has not migrated everything. HCM is Lightning ready but it has no intention of rewriting the front end of software it will sunset. There is no surprise here, though it may disappoint the remaining customers.
What does this mean
There are many elements to this update and some of it is bringing to completion work that was started some time ago. The integration hub and Lightning updates are a case in point, though the former is possibly overshadowed by the Mulesoft question. The introduction of the consolidated invoice is playing catch up to NetSuite Billing, Sage Intacct is also introducing this functionality. As for the Einstein analytics, Financial Force is not the only company delivering this in the PSA space. Kimble launched its resourcing analyser this fall as well.
For the Financial Analytics, it is not alone with this functionality. However, if it wants to compete with Workday, who already have some of this functionality it needed to deliver this.
The most telling thing from this release is that the development engine now seems to be producing updates. It will take another release of two to confirm that. However, after a difficult year, where although it increased revenue it also cut 10% of its staff a renewed FinancialForce might just have identified the target market it is going after. In addition, have a product that stands up to all its competitors with enough of a USP to win more business.