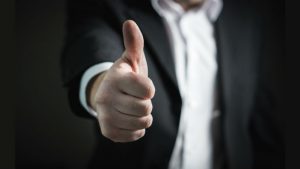 At Dreamforce I caught up with Adam Jones, Advanced Planning & Innovation Lead at Hewlett Packard Enterprise. HPE is both a Salesforce and FinancialForce customer and we spoke about the deployment at HPE. Like other large organisations it has adopted a two tier ERP approach. I asked Jones what the software architecture is like at HPE. He replied:
"Our ERP is very much SAP-based which handles all of our obligations, entitlements, supply chain and billing. We integrate that into Sales Cloud and Service Cloud. Sales Cloud for our opportunity management, selling stages and for our lead pipeline. We use Service Cloud for service delivery, for case management in respect of reactive service. We have PSA as a managed application within that ecosystem to help us with project management."
"It's project management in the respect of three key areas. One is around our contractual deliverables, around our proactive services. The second pillar is really around installation services. The third area is really custom, which means any that just don't fit in those buckets of repeatable service."
That PSA is the FinancialForce PSA solution. Jones explained that it is used within the global shared delivery organisation today. HPE uses the software to assist with the operational delivery against contracts. Whether those contract are multi-year, single year, per event or a one off.
The Salesforce journey
To understand how far HPE have come we asked Jones what HPE used before FinancialForce. He said: "We had around 15 disparate systems, home-grown, SAP, you name it, we had it. Just through many mergers and acquisitions over time."
HPE now uses Salesforce across the whole organisation. I asked Jones how that transformation evolved. He answered:
"The whole transformation started in 2013. It was based upon a two-year programme over six releases across three key disciplines. Those were over the call centre, which is on Service Cloud. It was on Field Service Management, which was going to Click Software, and it was onto the Service Request Management, which was really the PSA platform. We're now on release 15, just deployed last week."
HPE have also understood that while upgrading SaaS software is simple, in itself it does not enable an organisation to derive maximum business benefits. He added: "What we're actually going through right now, (is) a re-imagination perspective because we've gone through all those releases over four years, and now we're moving into the Lightning migration, so we're starting to look at that."
How did you approach the procurement?
The way in which ERP is being procured is evolving. I asked Jones what the selection process at HPE looked like. Jones replied:
"It's an interesting question. It obviously goes through the RFI-RFQ-RFP perspective. It has to be a fair bid situation. We generally put out there what our business requirements and what we expect of the vendor, and then we build our whole analysis based upon many different paradigms. Whether it would be capabilities, scalability, flexibility and availability.
"I guess the one thing we do a lot more of now, especially with SAAS applications is, we do a lot of customer referencing. To really understand the true value, which I think in the old type applications you wouldn't do quite so much. It becomes much more of an open discussion now. It's not through business value or business investment, we want to get that, but more of capability and partnership."
Changing the way IT works
As a result of this approach Jones saw some significant changes in the approach to the project that HPE took. He commented: "We had to change our whole methodology moving from a waterfall to more of an agile approach. We call it 'Conference Room Pilot' (CRP), and you probably recognise that from one of the big SI,s, that's their methodology. We actually get a more robust set of funding year in, year out, because again, that's the classic, you don't invest, you don't do anything.
"The third point was around a thought process of moving to out-of-the-box configuration as much as possible, rather than customization. Then revisiting as the roadmap starts to service those customizations. It's really all around trying to back out the customizations where possible."
The CRP approach is also seen as a way of selecting new ERP solutions, though it seems that this is more about the changes that HPE is rolling out internally with the subsequent releases. This has also led to changes in the way he sees the IT function evolving:
Jones continued: "From a SaaS perspectives, one of the key attributes we tried to move towards is a citizen-development model, rather than relying on IT so much.
"It absolutely works with SalesForce. The other thing I've seen a lot of in the shift for IT is the bid for work situation now. Whereas it used to be very a close-coupled type perspective, we've actually de-coupled our IT organisation or reduced it significantly and just got a shell of an organisation now, because we use outside vendors to do the job."
Why FinancialForce
A quick look at G2Crowd and one realises that there is a lot of choice for professional services firms looking for a new PSA solution. I asked Jones: "why FinancialForce?"
He commented: "I think there's a few key things. Number 1; It was around strategic capability, strategic roadmap, and what it could offer out of the box. Number 2; it was really around the value-based return of what we could get out of the transformation. Number 3; which is a very different perspective, is really the gut-feel we got, the partnership, and what they can provide to us as an organisation. We had a really good feel of that on the outset."
The FinancialForce solution is now deployed and I asked Jones what benefits they realised. Jones summarised: "Productivity was a key thing of what we're doing. We went for a standardised, simplified, automatic model as well. The ability to drive productivity up. Customer satisfaction was always pretty high for us in all honesty , so didn't see a massive shift in Customer satisfaction. It's really about productivity indexes, the ability to do more work, more effectively."
Looking ahead
With a deployed PSA solution I asked what challenges for the professional services team as HP lie ahead. Jones cited three.
"Digital customer engagement. How do we shift the customers, and how do we provide customer connectivity, a customer platform with customer insights that can meet the customer needs? "
"The shift into supervised and unsupervised machine learning, as we move into AI. How does that now play into our business?"
"How do we shift into business outcomes for customers, rather than just selling products and services? It's more around the customer success side of things. How do we shift that methodology to understand customer life cycle, customer journeys, and (deliver) demonstrable value?"
Unlike most recent surveys, HPE has moved beyond the crisis of resource management and is now clearly focused on delivering customer success. I asked where he sees things improving:
"It's around the AI pieces, s a significant element of the data monetization side of things, really. How do you bring in and use that data more effectively, but how does it become an unsupervised model as well? To drive the right outcomes in the work we're doing."
He clarified what this would mean for HPE:
"To predict and preempt what's next in the customer journey. What makes sense, but also to provide the service quality feedback as well of, "well, what's missing". Because I think your install base is something that everybody struggles with? What do we have, what do we do, where do we go next? What's your pipeline, how do you wake up pipeline work? If we can use some of these signals in a more effective way, I think we've got a big opportunity."
What does this mean
HPE previously said little around their deployment of FinancialForce and the advantages it gives them. FinancialForce PSA has given HPE the ability to manage their projects in a consistent way. It seems to have removed or at least reduced the challenge of resource management that many professional services firms face today.
It also has some interesting desires from the product as they move forward. What will be interesting is to to see how they execute on that functionality when it becomes available and whether it delivers significant improvements in its KPI's.