Kimble has unveiled the latest version of its PSA software at Technology and Service World (TSW) this week, Winter 19. It comes a few days after it announced a Resourcing Analyser, its first product based on Salesforce Einstein. TSW is the major show run by TSIA in Las Vegas, most PPM and PSA vendors attend. Many vendors time their product announcements for this event or just before it. In Kimble's case they will have three announcements, one before, one during and one after the event. Each of which stands up in its own right as a significant step forward for the rapidly rising vendor.
Looking forward in Winter 19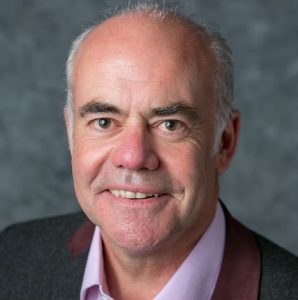 Kimble customers will gain access to Winter 19 as it rolls out to sandboxes by the end of the month. It continues the strategy of Kimble to deliver an intelligent PSA solution. This release has a focus to deliver intelligent forecasting. Kimble highlights two of the features in its press release but there are more.
Mark Robinson, Kimble CMO, said: "Many users of traditional PSA are still too focused on what happened in the past. From the beginning, Kimble has tried to encourage managers to concentrate their energy on the future – using revenue, margin, and resource forecasts to take appropriate action. After all, you can only really affect the future.
"Now we are helping users answer the question 'How good are we at forecasting?' That's why we've themed the release around Intelligent Forecasting."
What is in Winter 19
Forecasts are only as good as the updates provided by salespeople. In recognising this, Kimble has made it easier for the system to shift project elements if a date slips during the final sale stages. There is now a wizard that allows the sales people to either shift back every single project element if the close date for a deal slips back. Alternatively, they are able to shift back only certain elements of the project. This is the key advantage of Kimble PSA operating on the same platform as the CRM solution, Salesforce. Where a product is not integrated, such close linking between the PSA and CRM would be harder, if not impossible to deliver with such granularity.
The second is a new forecasting dashboard for business leaders. This identifies the historic trends for forecast accuracy and compares it with the current revenues and forecasts during a quarter. Business Leaders can quickly identify whether their forecast is becoming more or less accurate and whether they need to act to increase pipeline.
It has also added another level of sophistication to its availability searcher. Not only can a resource manager identify the best person to deliver a project by skills, they can now flex the search by the amount of availability they require. This functionality was driven by a customer requirement from Tata Consulting, but has been quickly adopted by others. This is useful where individuals may only work part time or a project requirement means an individual is required for only short periods. It scores individuals and the resource manager is able to select the best fit with the augmented intelligence provided by Kimble.
Resourcing Analyser
This is a packaged application that includes a run time Einstein licence. The product will cost only $28 £28/$36 per user per month. For that, customers are able to leverage the power of Einstein reporting in currently two reporting dashboards. This will grow over time as Rob Bruce, VP Sales at Kimble indicated when he said: "We've created this neat little packaged app that we will extend over time."
The application is simple to use but provides access to a depth of information that is impressive. Initially it is focused on resource capacity and utilization. The easy to consume and use dashboards, enable a user to rapidly identify issues and trends with a mix of graphical displays including heat maps, charts and numbers. The figures can be filtered by grade, role business unit and also the likelihood of work. That is graded by possible, probable and firm work and depends upon the stage in the sales cycle or project. For example, an unapproved change control may be probable work.
This enables the resourcing manager to quickly identify over subscribed teams and individuals and to rebalance work across a firm. Randy Mysliviec, Managing Director of the Resource Management Institute, commented: "Kimble is heading in the right direction with Resourcing Analyzer – it's graphical, speedy and provides better insights with actionable data for resource managers.
 "In a recent survey by the RMI, 65% of members told us that they still depend on spreadsheets for resource planning so there's a huge opportunity to provide more robust and easy resourcing analytics. We know many users want to leverage data regarding resourcing beyond the current capabilities of Salesforce reporting."
Once installed, the resourcing analyser is accessed from a tab within the users Salesforce screen, providing new functionality within a user's current environment.
What does this mean?
Kimble continues to impress with the cadence and quality of its upgrades. This latest update is targeted at solving some of the largest challenges that professional services firms face. Accurate forecasting and resource management.
Following the investment by Accel-KKR earlier this year, Kimble Applications continue to invest in both its expansion and core product. With another major announcement due in a few days this only bodes well for its future.