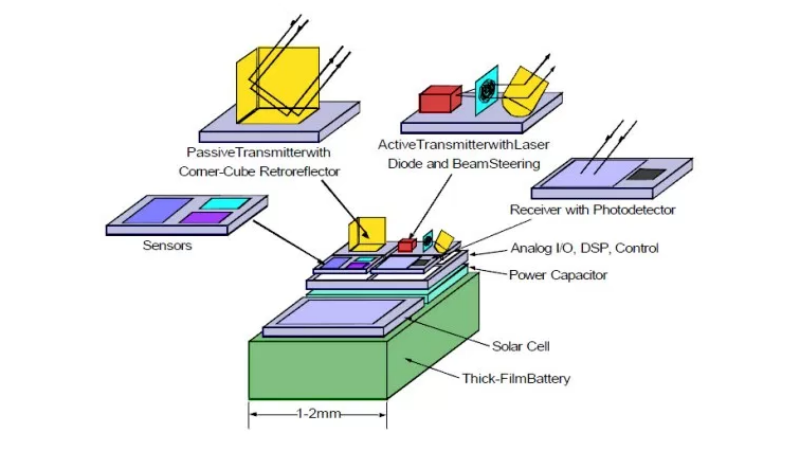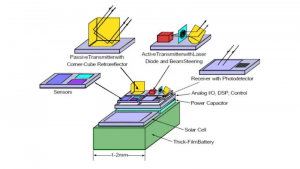 DECENT announces another decentralized application (dApp) built on its platform – 3IPK – this time bringing blockchain to the aviation industry. 3IPK is a project focused on automating certification control, airworthiness, supply chain and maintenance processes for aerospace, automotive, defence and nuclear sectors, all by developing blockchain-based digital solutions.
According to 3IPK's CEO, Maria Capova, the issue arises when parts from deep supply chains are sourced from all around the world, while complying to stringent regulation processes and potentially risky material authentications, resulting in large overhead costs.
DECENTS's CEO (and founder) Matej Michalko has previously observed: (in) "the aviation industry the supply chain management and the verification of where the supplies came from are massively important — especially since different countries have different regulations on how products are manufactured. But there are many other aspects of aviation that could use blockchain implementation. Airport/Airplane maintenance, specifically recordkeeping and maintenance histories, for example, and also managing the payment/sales of the infinite vendors at airports."
DECENT/3IPK addresses the aviation sector with dApps
In aviation, time constraints – when combined with weak traceability of parts, qualifications and services – can become a safety hazard if authentication and verification processes do not have sufficient enforcement and confirmation. After discussion within DECENT, 3IPK's management concluded that its DCore platform was capable of resolving these sorts of aviation industry issues.
With DCore, 3IPK aims to mitigate aviation sector supply chain issues – by using a feature called 'Smart Dust' fingerprinting. "Smart Dust devices are small wireless microelectromechanical sensors (MEMS) that can detect everything from light to vibrations. It is a tiny dust size device with extraordinary capabilities. It encompasses nano-structured silicon sensor which can spontaneously assemble, orient sense and report on their local environment.
"This new technology combines sensing, computing, wireless communication capabilities and autonomous power supply within the volume of only a few millimeters. It is very hard to detect the presence of the Smart Dust and it is even harder to get rid of them once deployed. Smart Dust is useful in monitoring real world phenomenon without disturbing the original process."
With this approach 3IPK will secure real-time tracking. This will enable producers to keep track of all parts moving through the supply chain. DECENT/3IPK claim that this would result in an efficiency increase, eliminating unnecessary costs and ensuring transparency and safety. In addition, by implementing certification originality control, 3IPK will offer aviation suppliers:
a set of rules
accelerated payment
improved settlement processes.
The result should be a safer supply chain. By using DECENT's latest version of DCore with its ability to process more than 2,000 transactions per second, 3IPK will follow on by implementing a complex supplier management system for the aviation industry.
About DECENT and DCore
Founded in 2015, DECENT is a non-profit foundation. It has developed an open-source blockchain platform, named DCore. Cooperating with investment funds and incubators, DECENT aspires to build an ecosystem on its proprietary blockchain technology. Its objective is to help developers and businesses adapt to a decentralized future.
Launched in 2017, DCore is a customizable and cost-efficient open-source blockchain platform. Dedicated to digital content, media and entertainment, DCore seeks to offer  user-friendly software development kits. These empower dApp developers for businesses wishing to participate in decentralized networks and include:
custom tokens
large file transactions
revenue sharing
timestamped messages
decentralised publishing
instant transactions
rating system
component combinations.
Enterprise Times: what does this mean
The aviation industry suffers from continual risk that, for example, non-original (or fake) parts are installed on aircraft. Necessarily this can lead to safety issues. There is a clear sector need to improve this state of affairs, which is also relevant to other industries with safety concerns (cars, trucks, power plants, and more).
As RAMCO has described before, this is attracting attention. The DECENT / 3IPK adds to the initiatives available. Aviation may, before long, have too many blockchain offerings from which to choose. As so often, it will be difficult to choose between winners and losers.